After moving from Iowa to the Grand Valley a couple of years ago, best friends Mike Button and Tyler Polley sought two things on the Western Slope: a bar to frequent and fried pork tenderloin sandwiches, a popular food item they left behind in the Hawkeye State.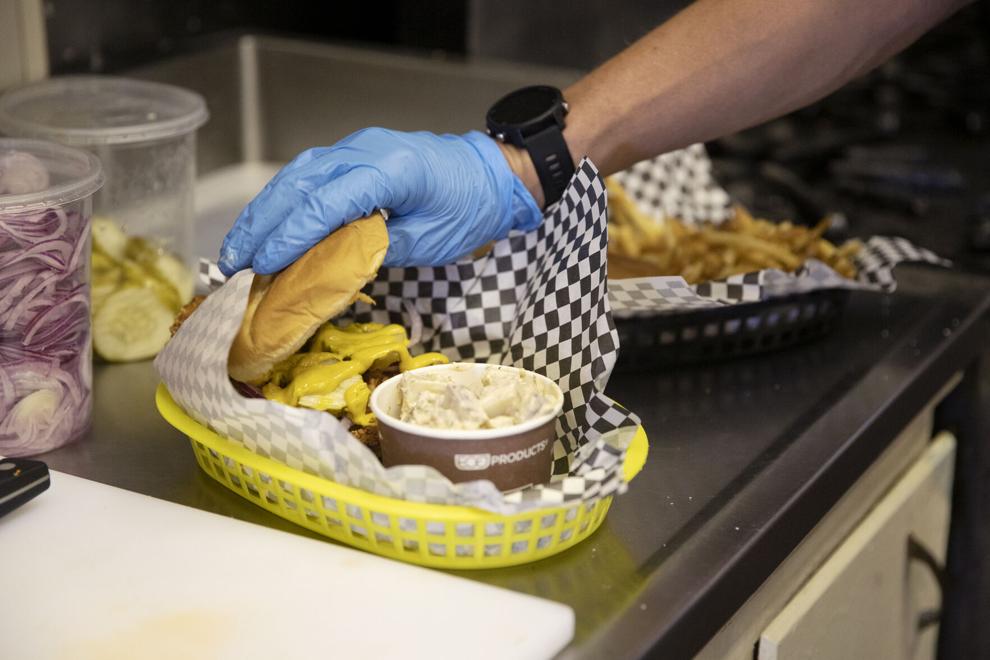 Now, those two things have become intertwined.
Button and Polley realized shortly after arriving that a mission to scour the valley to find the Iowan delicacy — or at least such a sandwich that lives up to the Iowa standard — proved fruitless. What they did find, however, was a friendship with Adam Krosky, the general manager of the Brass Rail Tavern at 476 28 Rd.
"They were just looking for a cool bar to hang out at," Krosky said. "They found us on Google, came in one day while I was working and we just hit it off, became friends, and they've been coming in the past few years."
Upon realizing that they wouldn't be able to find fried pork tenderloin sandwiches on the Western Slope, Button and Polley sought a kitchen to make the sandwiches themselves. They often joked with Krosky about moving into the Brass Rail's kitchen.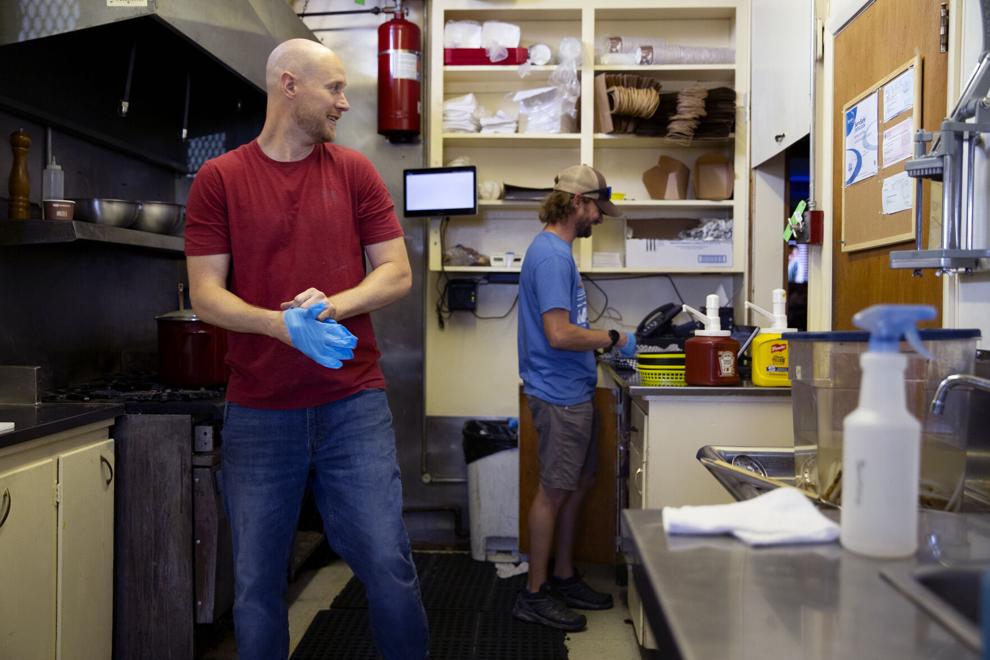 However, once an arrangement for them to set up shop in another building fell through, those jokes became a reality. This month marks their fourth operating in the Brass Rail as Stella's Fried Pork Tenderloins.
"We got together and sat down and put the pen to the paper and got them in here," Krosky said. "They thought it was something they could bring to the area that didn't really exist. It's a big old fried pork sandwich and they do a lot of other stuff, too. It's all homemade in-house. Burgers, salads, they do all their own sides, chicken sandwiches, all the fried stuff that's good to have at a bar, too."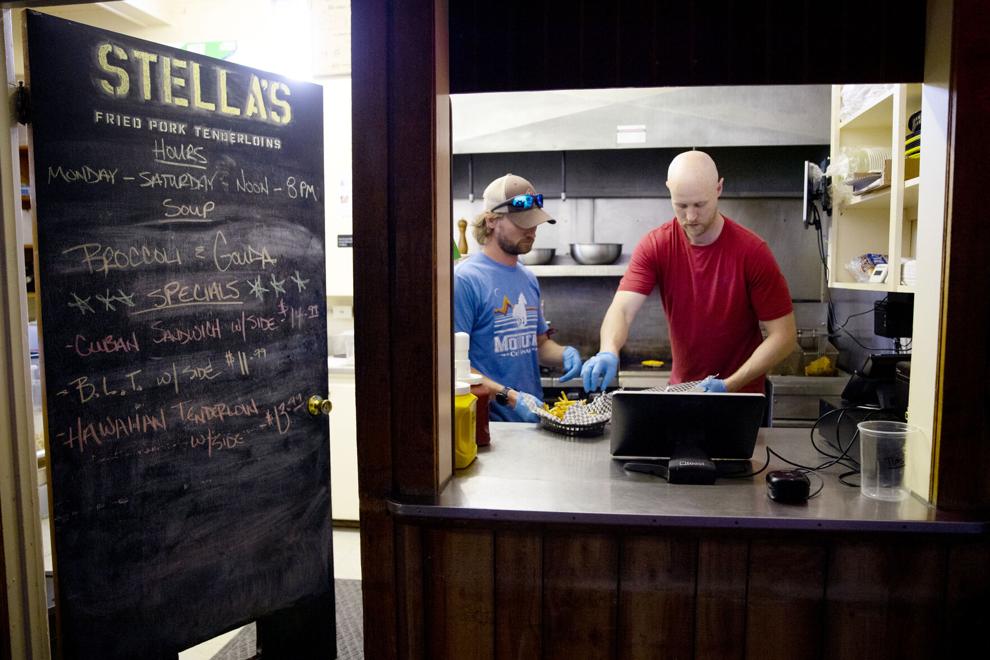 Stella's Fried Pork Tenderloins' arrival isn't the only major shakeup the tavern has experienced since Krosky took over in February 2017. Shortly after purchasing the long-time establishment, they remodeled the bar, added central air conditioning and made other renovations to boost the employee and customer experience.
The COVID-19 pandemic, of course, presented even more challenges to Krosky and company. Once the tavern survived that, even more renovations were carried out, with a third bar remodel, the removal of some walls to allow for more interior space and an extension of the bar.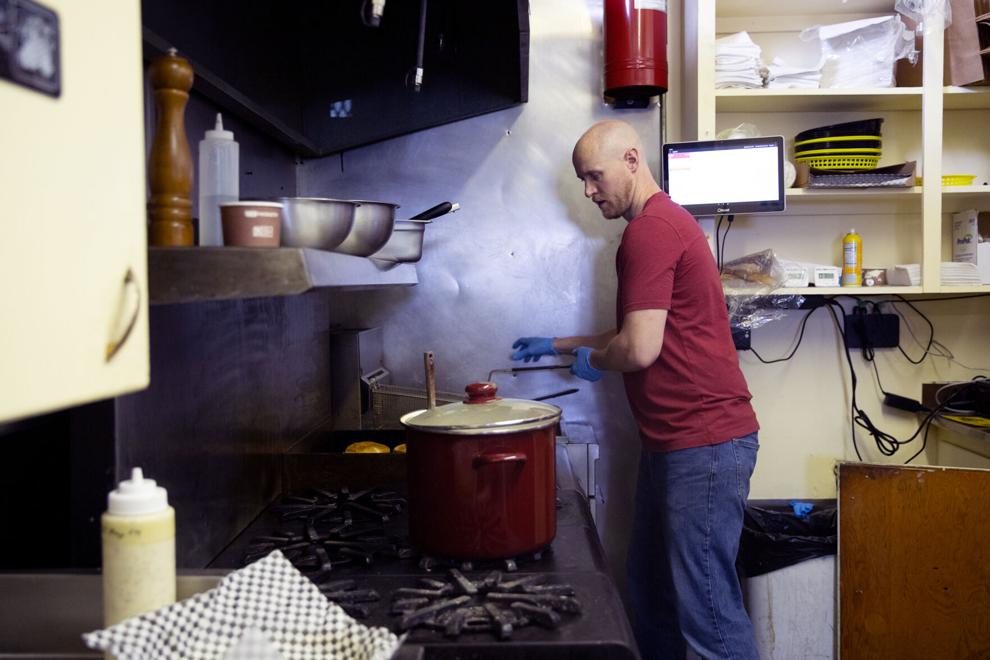 How did the Brass Rail Tavern, now in its 48th year in business, go through a pandemic and come out on the other side without a decrease in patrons and with an increase in offerings?
"We had a good clientele base that was supporting us and took good care of us," Krosky said. "We had an amazing customer base that kind of stuck with us and adapted with us, and I think that helped us afterward because the people that were coming in before had good interactions with us and the bar and us keeping the bar clean, and it helped make people feel really comfortable to come in here, and they've still been coming back."