The costs of fighting the Pine Gulch and Grizzly Creek fires are approaching a combined price tag of nearly $70 million.
The Pine Gulch firefighting tab is at $34 million, and Grizzly Creek's, $34.1 million, as firefighting efforts wind down on both incidents.
The cost estimates are available in the daily Incident Management Situation Reports on the National Interagency Fire Center website.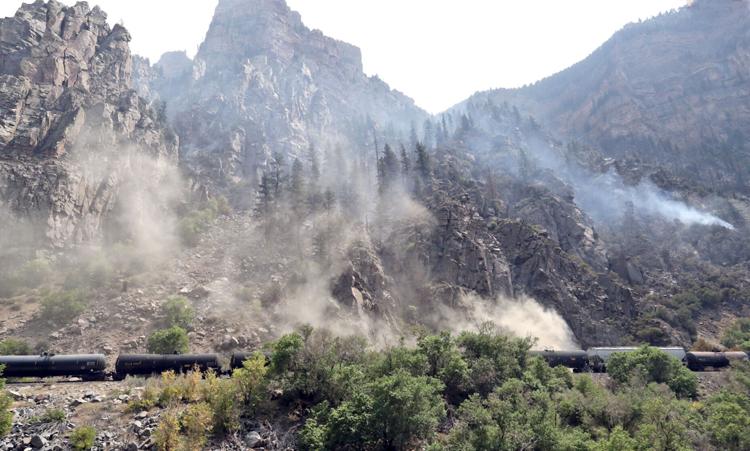 The Pine Gulch Fire north of Grand Junction has burned 139,007 acres, the most of any fire in Colorado history. By comparison, some 168,400 acres burn statewide in an average year, according to a report earlier this year by the Colorado Division of Fire Prevention and Control.
The Grizzly Creek Fire has burned 32,431 acres in the Glenwood Canyon area east of Glenwood Springs. It shut down Interstate 70 through the canyon for two weeks in August.
Eric Coulter, a local spokesman for the Bureau of Land Management, said he expects the final firefighting cost for the Pine Gulch Fire will end up being fairly close to the current price tag, although sometimes the cost can continue to rise because of a lag time in expenses being reported.
At this point, minimal fire behavior is being reported on either fire. Eighty-six personnel were working each of the fires Monday, and Coulter said the focus on the Pine Gulch Fire now continues to be on repairing impacts from suppressing the fire. This can include work on things such as fire lines bulldozed to contain the fire.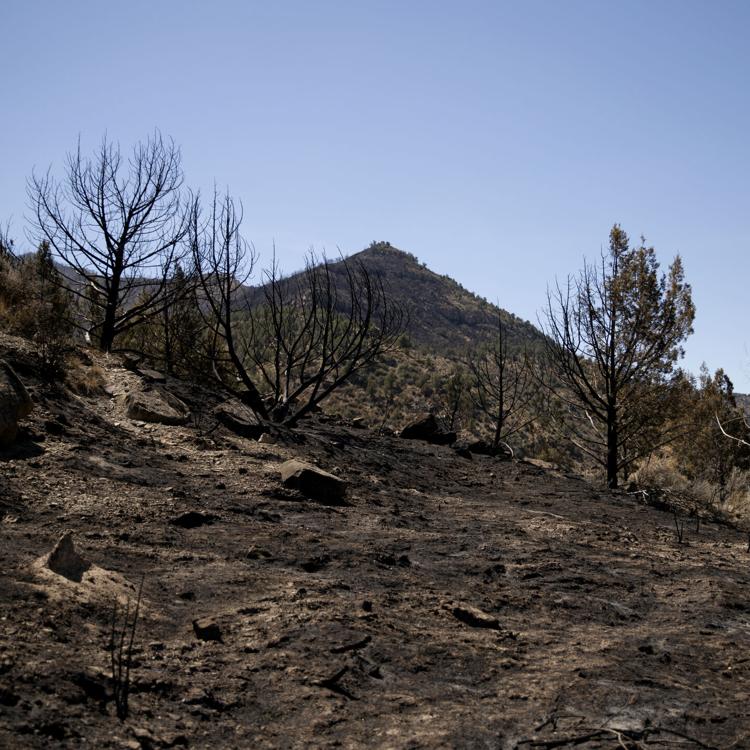 The cost of fighting the 102,596-acre Cameron Peak Fire southwest of Redfeather Lakes in northern Colorado is now at $30.6 million. More than 1,000 personnel continue to work on that fire, which has threatened numerous structures but is currently showing minimal fire behavior, the National Interagency Fire Center reports.
Agencies have incurred $13.4 million in costs fighting the 12,157-acre Williams Fork Fire southwest of Fraser.
The Fire Center cost estimate for fires such as Pine Gulch and Grizzly Creek doesn't include what will be spent this year and beyond on reseeding and other efforts to rehabilitate burned landscapes and address concerns such as the potential for flooding and mudflows.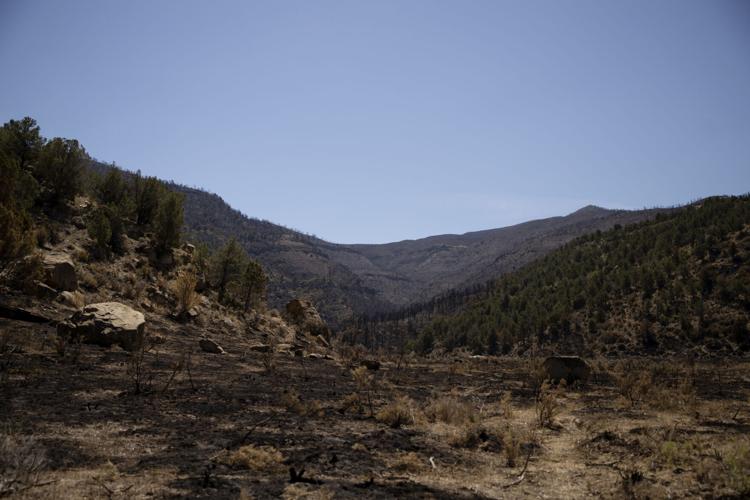 Mesa County will incur a small portion of the Pine Gulch firefighting cost. The fire started July 31 as a result of lightning on federal land in Mesa County, and it first impacted private land in the county Aug. 2, said Andy Martsolf, emergency services director for Mesa County.
When that happened, Martsolf coordinated with the state Division of Fire Prevention and Control and, based on the fire's complexity, it was accepted as a state-responsibility fire starting Aug. 3.
But the county remains responsible for the cost of the private-land portion of the firefighting the previous day. The county entered into a cost-sharing agreement under which it will pay 20% of that day's cost, and the BLM 80%.
It's expecting to have to pay about $70,000 for the aviation and ground-resource costs involved, though Martsolf doesn't expect the county to get a bill until next year because of billing lag times.
"It's hard to expect to come out of it without any billing, so I feel like we did pretty good," he said.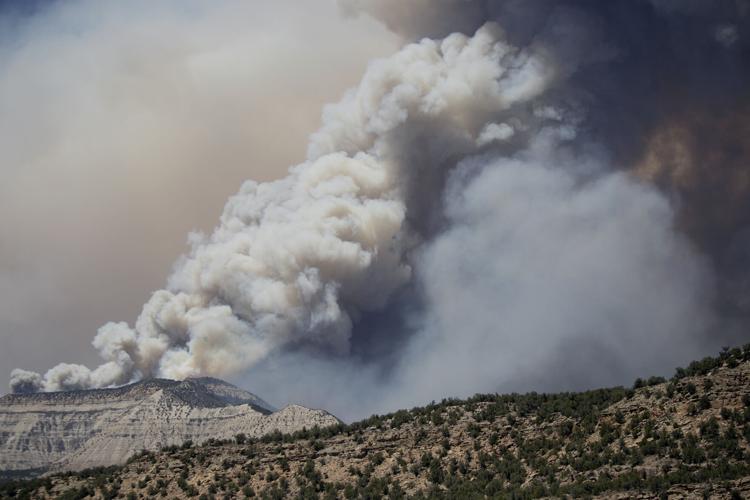 The state and federal agencies also will share in the firefighting costs of fires such as Pine Gulch and Grizzly Creek based on how much acreage burned on federal versus other land.
Nationally, fires have burned more than 6 million acres so far this year, compared to a 10-year, year-to-date average of about 5.88 million acres, according to Fire Center data.
"We were behind for the average annual (acreage) until mid-August, and then we've really shot past it since then," said Stanton Florea, a Fire Center and U.S. Forest Service spokesman.
He said a disproportionately high percentage of firefighting costs this year has involved aerial resources because of an effort to fight fires more by air to reduce the risk of COVID-19 spread among ground crews.