The Mesa County Sheriff's Office has suspended, at least for now, any plans to expand its jail, and the reasons why could turn out to be a good thing.
The county's top law enforcement officers, Sheriff Matt Lewis and District Attorney Dan Rubinstein, said in order to prevent a COVID-19 outbreak at the Mesa County Detention Center, the number of people being held in the jail has purposely been kept to a minimum.
In January and February, before the pandemic hit, the jail's population was hovering at near capacity with just under 550 inmates, about 80% of whom were being held pending their trials. By the start of April, that number began to drop dramatically and as of last week was at 368. The jail's capacity is 553, although its target population level is more like 442.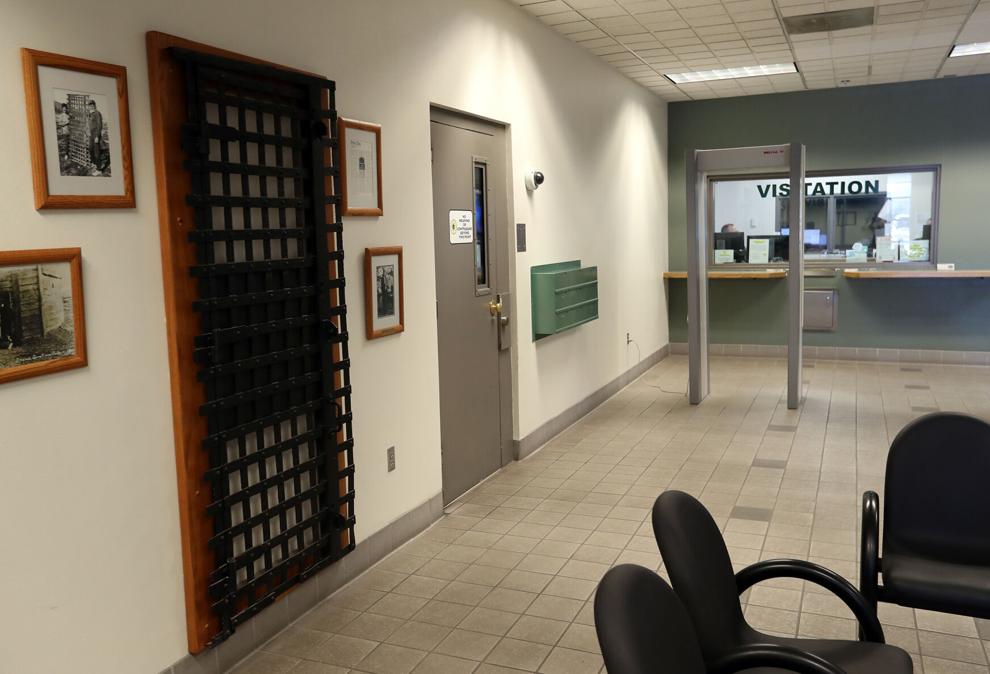 As a result, there is no need to consider expanding the facility now or anytime soon, particularly if the county, the courts and area law enforcement agencies can keep in place, or even expand, some of the things they all have been forced to do because of the pandemic, Lewis said.
"The population is down, and the reason it's down is because we've made some specific changes to who's allowed to come to jail, which is in response to the COVID crisis," the sheriff said. "Even before COVID, we've had arrest standards, meaning there are criteria by which decisions are made in the criminal justice system by all of our different policy agencies on who is admitted to jail. That's based on a level of risk. What we did is, we took that and tightened it up. Now, we talk about those people who cannot be safely managed some other way, and only let those people that are necessary in."

MAKING ROOM
Lewis said a number of things occurred at the same time because of the pandemic and the initial stay-at-home orders forced on the state as a result, not the least of which was a very real fear of a coronavirus outbreak among the jail population.
That led to a second obstacle. Because of outbreaks in other prisons elsewhere in Colorado, particularly those run by the Department of Corrections, the system to transport convicted jail inmates to state facilities or other county jails — and transporting inmates and pretrial defendants in general — was halted, meaning the Mesa County Jail can't free up bed space from inmates sentenced to other prisons.
And if all that wasn't bad enough, the pandemic forced a virtual shutdown of the courts, meaning all those pre-trial inmates — currently there are 280 — can't be adjudicated and moved through the justice system.
All of that forced Lewis, Rubinstein, Chief Judge Brian Flynn and many others to come up with short-term solutions with the goal of not sending any more inmates to the jail than absolutely necessary.
While the county doesn't have specialty courts that other areas of the state use, which offer alternative sentencing options for such things as DUIs or drug crimes, Rubinstein is spearheading an alternative that is helping to keep nonviolent offenders out of the jail, one that focuses on the front end rather than the back.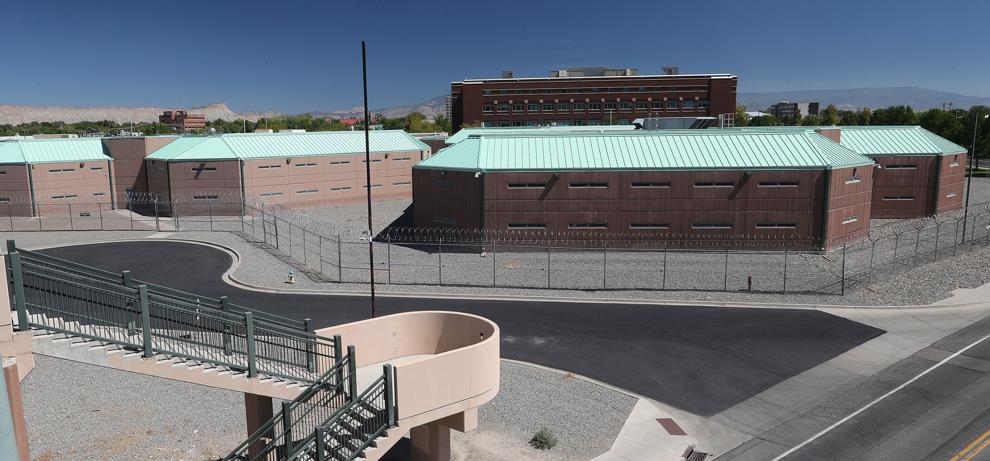 He's started two pretrial alternative programs, one of which has defendants awaiting trial staying in the Mesa County Community Corrections facility instead of the jail.
Unlike normal programs operated by the Mesa County Pretrial Services, that new program allows defendants to go to work during the day, but stay at the facility at night, when they are more likely to continue their illegal behavior.
"Necessity is the mother of invention, so you get into these situations and you're forced to change," Rubinstein said. "The goal here is to cut down the number of people going through the jail doors. Just because we arrest somebody doesn't mean we necessarily need to hold them. What's really driven the jail numbers is the average length of stay, it's not that there's more cases."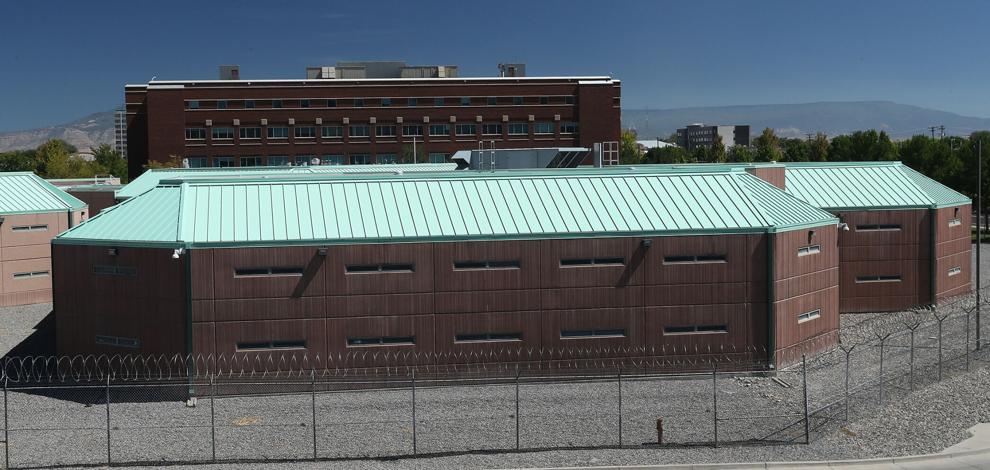 HALTED JAIL PLANS
County officials started talking about expanding the jail a few years ago after they saw a dramatic increase in its population, one that was increasing by more than 13% a year for four years. That increase went from an average daily population of about 331 in 2014 to 556 two years ago.
On July 23, 2018, it reached a high of 629 inmates, most of whom were pretrial defendants deemed a high flight risk or too dangerous to be left on their own.
That led Lewis to suggest expanding the jail, a plan that called for adding 160 new beds and creating a medical/mental health observation unit, one that Lewis said is needed to handle an ever increasing number of inmates with medical and mental health issues.
His expansion plans called for creating new padded suicide prevention cells, negative air pressure cells designed to prevent the spread of airborne illnesses, cells designed for inmates with high medical needs, separate male and female detox cells, and transition cells designed to help integrate people recovering from a mental health episode.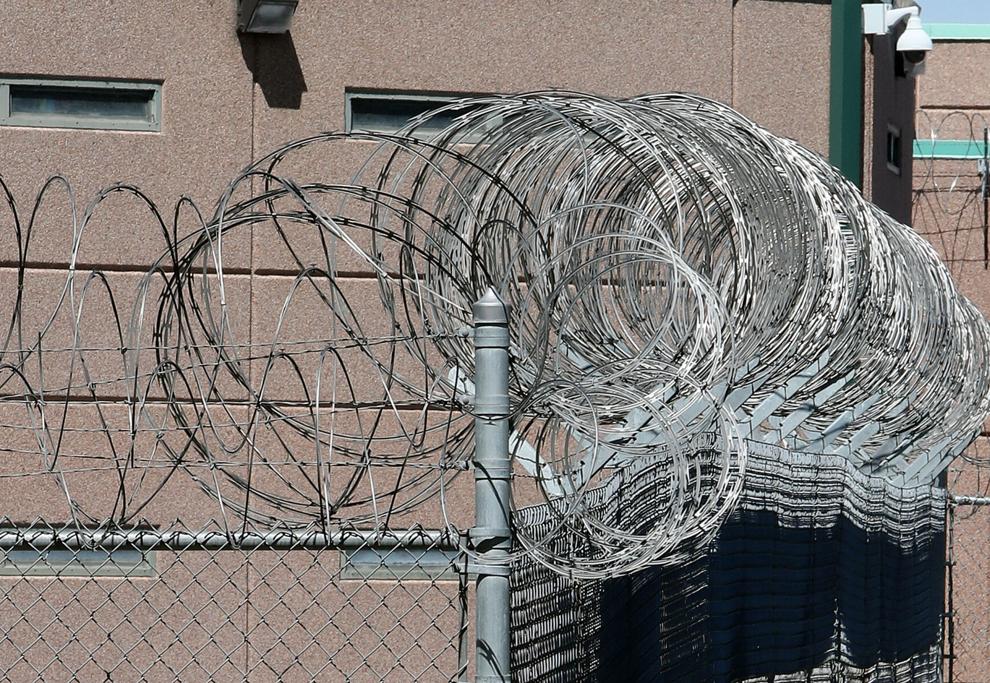 The expansion project called for adding an addition to the existing jail, which was to be a five-story structure with dormitory-style housing. That design also left open the option of further expansion projects should they be needed years from now.
Estimated construction cost of that has been anywhere from $20 million to $27 million, money the county doesn't have.
The Sheriff's Office and the county have already spent in excess of $1 million on architectural designs of the expansion, something that Mesa County Commissioner Scott McInnis said may now be outdated.
McInnis said its too early to know what long-term impacts the pandemic is going to have on such projects. In the advent of a similar type of public health emergency, such facilities as jails may require things they currently don't to prevent future outbreaks, something that's going to add to their cost.
"At this point, we'd be foolish to proceed even if the demand were there because we're not sure what this temporary (jail) population means," McInnis said. "Is that what the future's going to look like? The shovel-ready plans that we spent a lot of money on, are those plans even applicable anymore? There might be new spacing requirements, and that could be a very expensive do-over."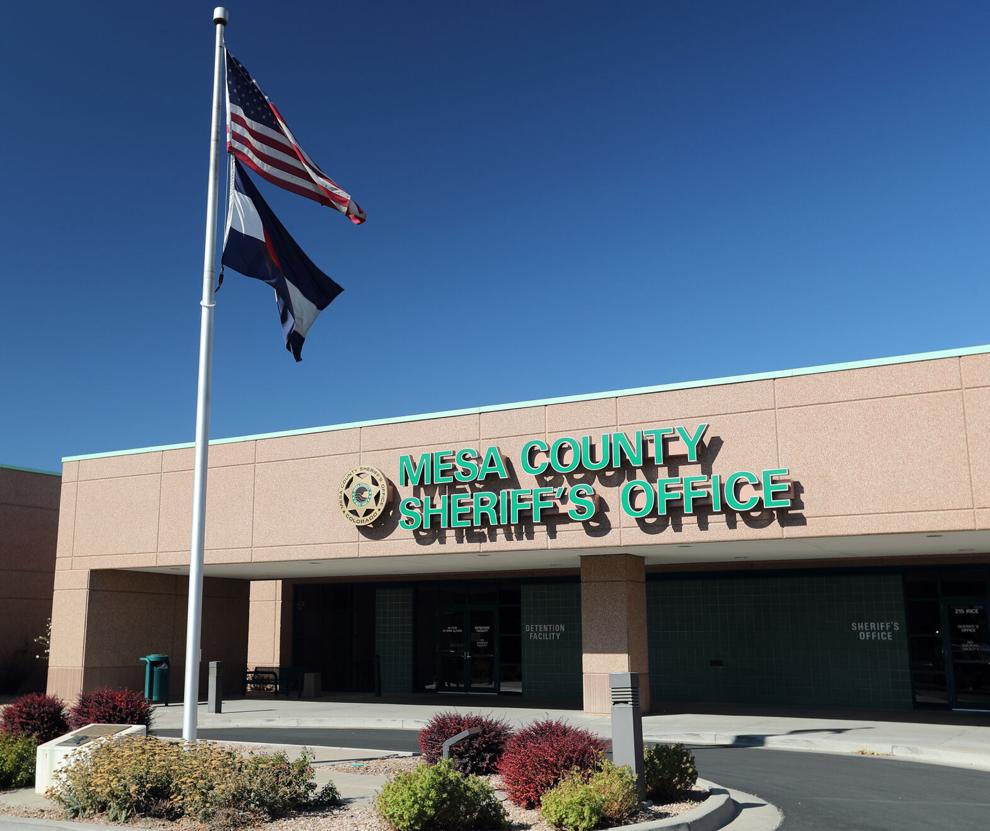 POST PANDEMIC
Going forward, all three men are hopeful that once the pandemic has passed, they can maintain some of the things they've put in place to keep the jail population down, meaning the county won't have to consider any kind of expansion anytime soon.
To do that, however, would require all levels of the county's criminal justice system — from judges to police to pretrial services to defense attorneys and prosecutors — to learn from the lessons the pandemic has forced upon them, and make some of those temporary measures permanent, Lewis said.
If not, the county will end up in the same position it was before the pandemic began.
"If we learn lessons from this emergency that has confronted us, and we find better ways to do things, then maybe we can delay this (expansion) for some time or indefinitely," Lewis said. "Thing is, you've got a spectrum. You've got a group of people who have their hand on the light switch and are just waiting to flip it back to the way we were doing things before. Then you have people who have examined the decisions that we've made and are looking for those opportunities that have made us better. You've got to find opportunity in crisis."