The Colorado Supreme Court publicly censured Mesa County District Judge Lance P. Timbreza on Monday, giving him a 28-day suspension without pay for his involvement in a drunken driving incident earlier this year.
Timbreza, who pleaded guilty in September to driving while ability impaired, had stipulated to the high court's punishment after reporting himself to the Colorado Commission on Judicial Discipline two days after he was involved in an alcohol- related one-vehicle accident on June 15.
Initially, Timbreza faced charges of driving under the influence of alcohol and careless driving, but he agreed to a plea bargain for the lesser charge. He was sentenced to one year probation, 36 hours of community service and a $200 fine, but no jail time.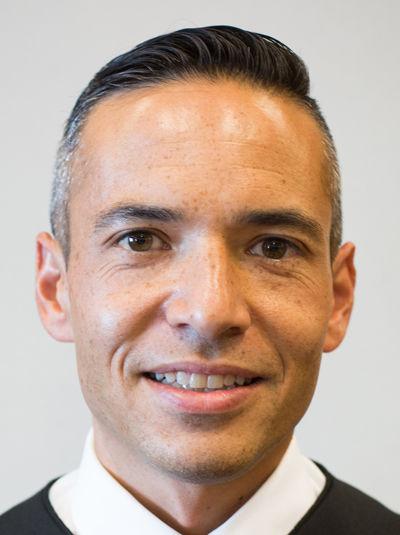 Timbreza agreed to the commission's findings and suggested punishment, and did not contest the Supreme Court suspension.
"By driving while his ability was impaired by alcohol, Judge Timbreza failed to maintain the high standards of judicial conduct required of a judge," the court said in its six-page ruling.
At the time, Timbreza had been returning from a Saturday pool party when he crashed into trees alongside 24½ Road near G Road to avoid a collision with other vehicles.
Prosecutors said witnesses at the party described Timbreza as being "lit" when he departed, but he drove away even after being advised not to.
Because Timbreza is a sitting judge in the 21st Judicial District, a special prosecutor and judge were appointed to handle his case.
His prosecutor, Assistant District Attorney Ben Sollars from the 9th Judicial District, said at Timbreza's trial that the judge had crossed the median into oncoming traffic, narrowly missing two vehicles traveling in the opposite direction.
Timbreza's blood alcohol content at the time is unknown because he refused to take a breath or blood alcohol test after the accident as is required by law. Such refusal is punishable by an immediate revocation of driving privileges for one to three years.
"After a thorough review of all the circumstances and consideration of disciplinary measures applied in other states, the commission concluded that this was not a typical driving under the influence case," the court said in its ruling.
"This case involved significant aggravating factors, including: Judge Timbreza's awareness as a judicial officer of the risks and consequences of driving while his ability was impaired by alcohol; according to his colleague, ignoring advice not to drive home from the party; the near-miss collision with another vehicle; and his refusal to take a blood-alcohol test," the court added. "This court hereby publicly censures you, Judge Lance P. Timbreza, for failing to maintain the high standards of judicial conduct required of a judge."
The court ruled that  Timbreza had violated two main canons of judicial conduct: failure to comply with the law, and failure to act in a manner that promotes public confidence in the judiciary that avoids impropriety or the appearance of impropriety.
Under the Colorado Rules of Judicial Discipline, the high court could have removed Timbreza from office. He is to complete his unpaid suspension by Jan. 31.
Based on his $173,000 annual salary, the nearly one-month suspension will cost Timbreza about $14,000 in lost wages.
In handing down its judgment, the state's high court acknowledged Timbreza's record of service to the state's legal profession and his community.
Timbreza, who was appointed to the bench in July 2016 by then Gov. John Hickenlooper, has served on numerous legal panels, including the Colorado Supreme Court Attorney Regulation Committee, the 21st Judicial District Judicial Performance Commission and the Chief Justice's Commission on Professional Development.
A Delta native, Timbreza also has served as president of the Mesa County Bar Association, chairman of the Colorado Bar Association's Young Lawyers Division, and has served on the Colorado Bar Association's executive council and board of governors.
Timbreza, 40, earned his undergraduate degree from Colorado Mesa University in 2002 and his juris doctorate degree from Gonzaga University School of Law in 2005. He worked in private practice in the state of Washington and Grand Junction for 11 years until he was appointed to the bench.
The judge faced his first retention vote last year after being given a unanimous favorable rating from the nine- person judicial performance commission. He isn't up for retention again until 2024.
"Although he has only been a judge for less than two years, Judge Timbreza is generally viewed as a very intelligent judge who gives thoughtful rulings," the performance commission wrote about him last year. "He is known for his calm judicial demeanor, and his personality is consistently recognized as being well-suited to the bench."