Two years ago, the summer games of the Colorado Special Olympics were canceled because of the COVID-19 pandemic affecting hundreds of athletes who make the games an annual event.
That made this summer games' opening ceremony on Friday at Suplizio Field all the more cathartic.
"This is our hurrah that we got through COVID and everything … This is a time of celebration for these kids," said Victoria Smith, a former athlete and current coach of the Grand Valley Splash swim team. "When there wasn't Special Olympics, these kids lost inclusion with people, they lost time with their friends, they lost one or two nights a week where they just got to be a kid and play a fun sport and something they love."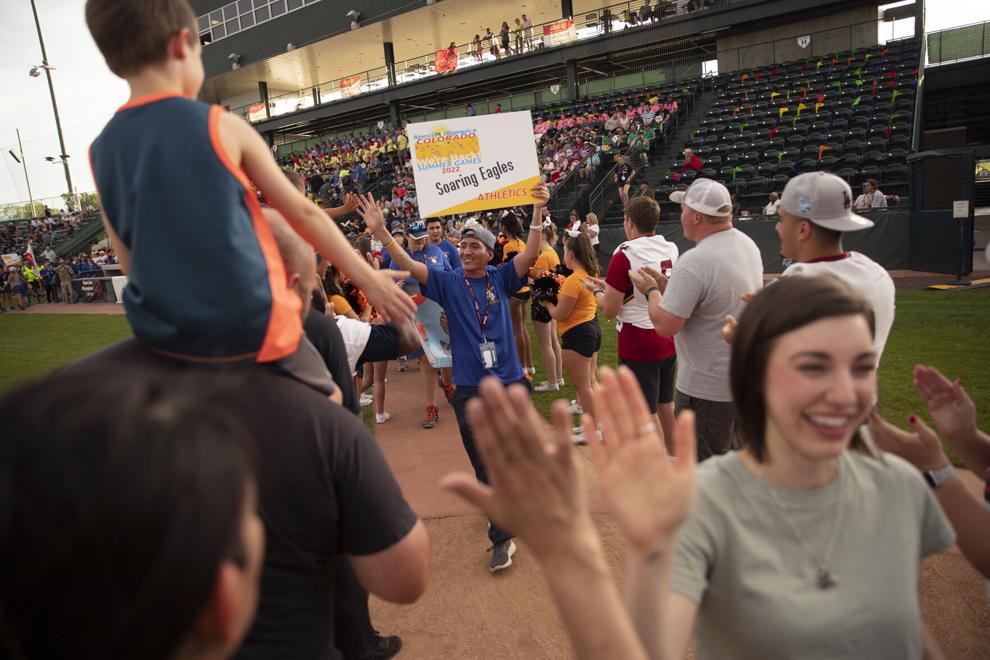 Special Olympics gives the athletes a time of pure joy where all that matters is enjoying the community of friends they have made, Smith said.
With the tagline, "We're back!" the games returned to Grand Junction. About 500 athletes from 70 different teams are competing this year, and each one had the opportunity to walk along the first and third base lines at Suplizio.
Fittingly, a double rainbow was peeking out from behind gray rain clouds as the teams paraded.
Before the torch lighting, Grand Junction Mayor Anna Stout gave a speech praising the athletes and followed by a video message from Denver Broncos offensive lineman Dalton Risner in which he preached inclusion.
Then, Ricky Glatiotis' induction in the Special Olympics Colorado Hall of Fame was celebrated. Glatiotis is from Six Point All-Stars in Gunnison, which has been involved with the games since its inception in 1968. His reading of the Special Olympics oath — "Let me win. But if I cannot win, let me be brave in the attempt" — was followed by live music and a dance party.
One of Smith's athletes is Ellie. At 8 years old, she has been competing in the games for five years now.
"My favorite part is being with the other athletes," she said. "This is our family's tradition so I like being a part of it."
Ellie's aunt got the family involved in Special Olympics and unified sports, her grandmother Melisa said.
Now, the entire family participates as athletes, coaches or volunteers.
Just as Coach Smith preaches, Melisa said Ellie has been able to thrive in Special Olympics.
The family's involvement has made them kinder to and more understanding of each other, Melisa said, and has given Ellie a community.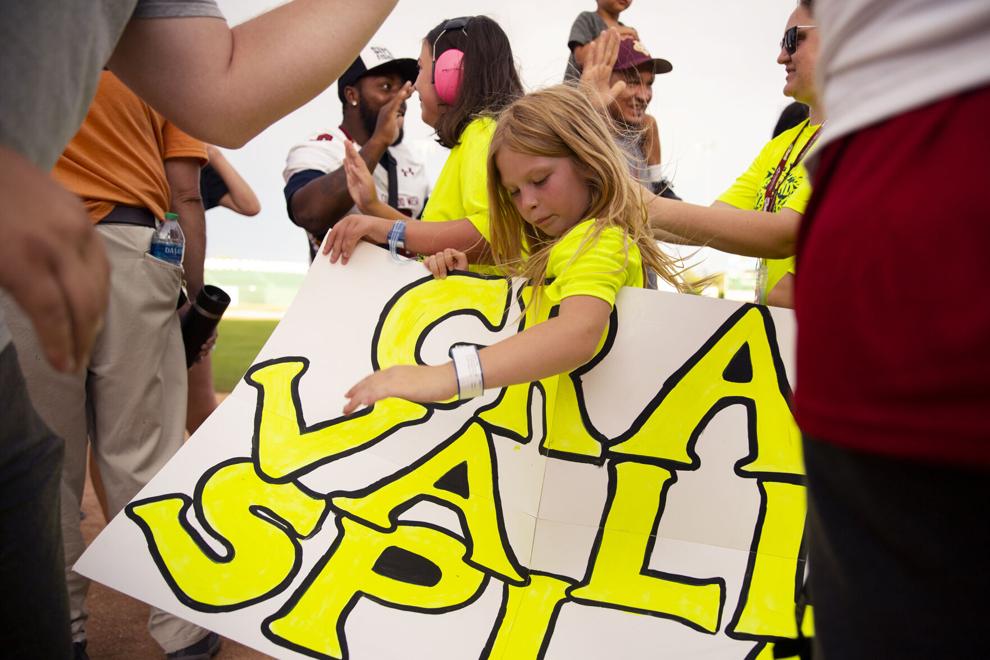 That's what it gave Smith, whose arms are shorter than normal and who faced other difficulties because of her Tar Syndrome diagnosis.
After swimming for so long, Smith said competing lost its luster but her love for the core mission of Special Olympics hasn't wavered.
Now home from college, Smith is ready to see her athletes feel the sense of joy and make so many friends as she did for so many summers.
Special Olympics is more than one of many events that was a COVID casualty — it's a life changing experience.
"That's the biggest reason why Special Olympics matters — because of the inclusion these kids get," Smith said.
"Every athlete that's here, every unified partner and everyone sees that these athletes go through so much. They're just a kid, they're just an athlete, they're a person, they're themselves. They're all accepted here — and it's truly the greatest thing."