PARACHUTE — A planned weeklong celebration came at the worst possible time.
Grand Valley High School celebrated homecoming Friday night, an event that, in any previous year, would bring excitement to the small town.
This year, however, a missing presence lingered over the festivities throughout the week.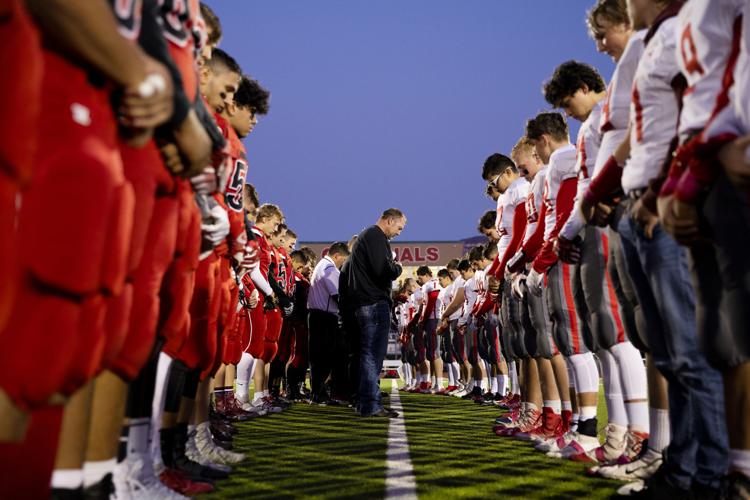 Senior football player Cayden Schaeffer, who plays tight end and cornerback, was hospitalized last week after suffering a serious head injury in a game against Meeker. He was airlifted to St. Mary's Medical Center in Grand Junction, where he's still recovering and being treated.
Schaeffer's progress has been improving throughout the week, with the bolt in his head being removed Thursday and signs of movement being shown each day. He's still facing hurdles, such as pneumonia and fevers.
His injury broke the town's heart and galvanized schools and communities across the Western Slope into showing their support.
"When something like this happens in sports, it's always fear," said Grand Valley Athletic Director David Walck. "People wonder the what-ifs, how does it happen? When it does happen, it's a moment of reflection. We're all in the business of kids. Because of that, the Western Slope family has been tremendous."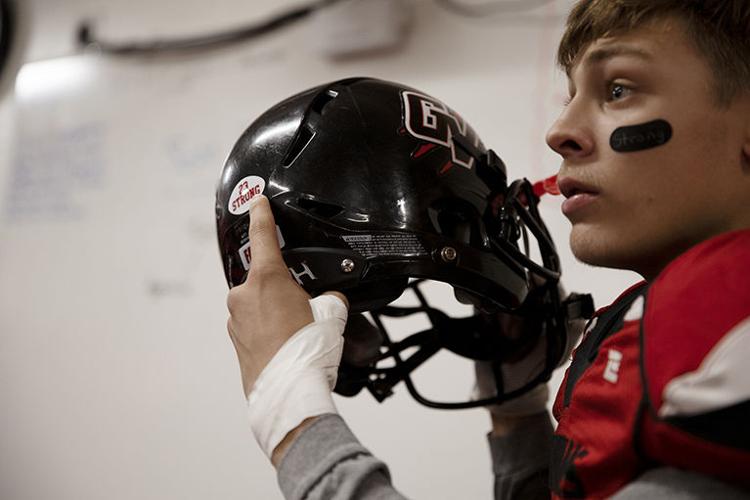 This week, the Rifle and Glenwood Springs volleyball teams dedicated their game to Schaeffer, posting banners, flying red and black balloons and playing some of his favorite songs during the pregame warmups. Rifle's football program held a cash bucket fundraiser at its home game against Delta, with the proceeds going into an Alpine Bank account for Schaeffer.
Cedaredge honored Schaeffer at a volleyball game. Meeker's football team sent Grand Valley and the Schaeffer family a card signed by the roster, including a message: "The Meeker football team, coaches and community wish you a speedy recovery and hope you are feeling better soon."
Olathe Athletic Director Joe Archuleta visited the school prior to the football game to give Walck an envelope of money raised by students for Schaeffer amounting to just over $500.
"Here in the Western Slope League, we like to take care of each other," Archuleta said. "It's an unfortunate situation. I went to our student body about it and they knew about the situation and just wanted to help out."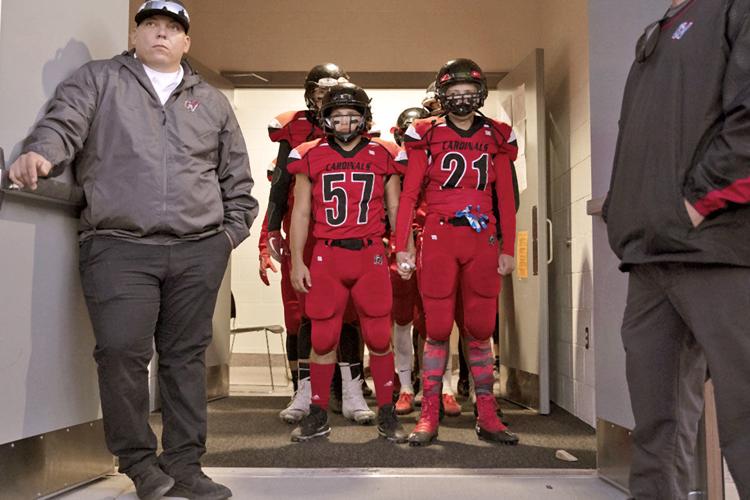 Joining Archuleta was Gustavo Alejo, an Olathe student who suffered a serious injury during a wrestling match two years ago. Pain in his back increased during the team's trip home, and by the time they returned, he was paralyzed from the neck down.
Grand Valley was among the schools to donate to Alejo's family at the time. Two years later, now healthy and mobile, he wanted a role in returning the favor.
"I know what it feels like to be in the hospital," Alejo said. "They gave to me, so why can't I give to him? It really affected me. I might not know him, but it really affected me."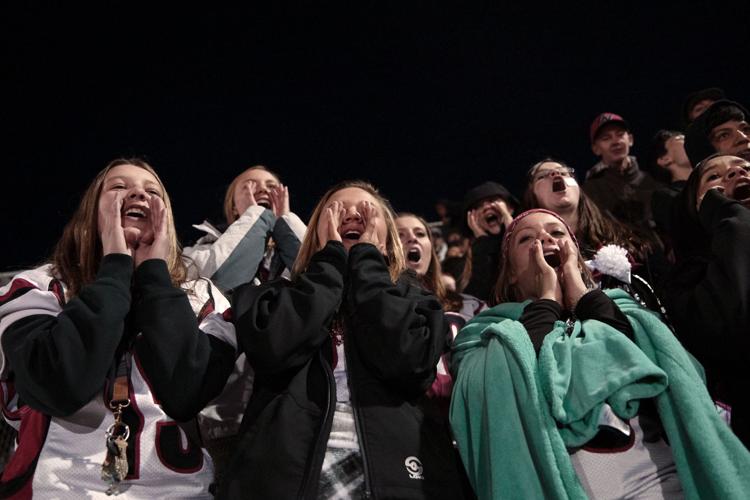 With Schaeffer still on Parachute's mind, Friday's homecoming ceremonies doubled as a chance to honor one of its own. Gas stations and restaurants hung "Cayden Strong" or "Pray for Cayden" messages on their doors. The school sold "Cayden Strong" shirts. Similar messages appeared on every vehicle in the homecoming parade, including the firetruck.
Schaeffer's own truck, a Chevy from the early 1980s, was a part of the parade, draped with American flags and other forms of red, white and blue, a nod to his patriotism.
"The community has really rallied and been very supportive of the kids and the school, especially during our homecoming week," Walck said.
One of the hardest things for Schaeffer's teammates and coaches was returning to practice Monday, knowing the season must go on.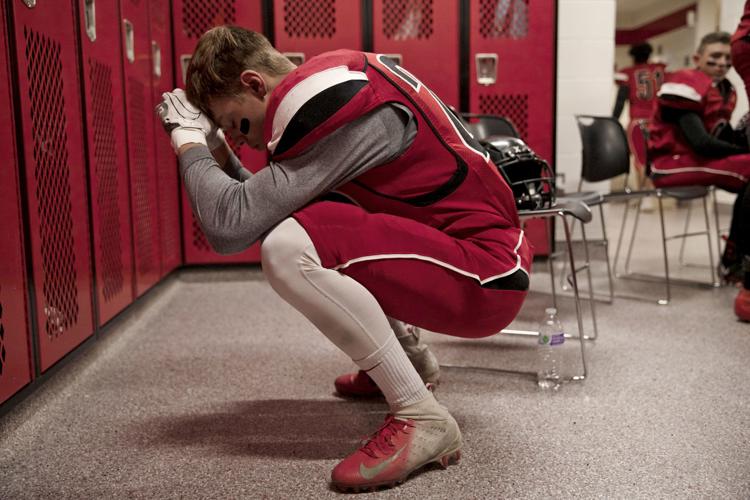 As hard as it would be, they knew there would be nothing more they can do for Schaeffer than play for him.
"I told them we have to get back to work and focus on some things," said Grand Valley coach Tim Lenard. "Obviously, we had Cayden in our thoughts and prayers. That was on our mind all week. He's a big part of our team and community, but we tried to focus on what we could and keep him in mind."
Before the Cardinals' 28-0 loss to Hotchkiss, Schaeffer's father, Nate, and his sixth-grade sister, Leloni, led the Cardinals onto the field. Leloni also plays football for the Parachute Piranhas.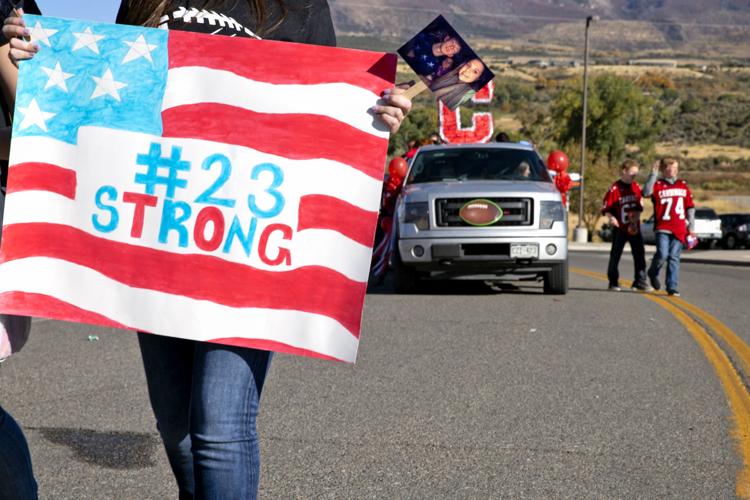 After Grand Valley's entrance, both teams lined up on the 23-yard lines, Schaeffer's number, before meeting each other at midfield for a moment of silence.
Schaeffer's absence is still affecting his teammates, who vowed to play hard the rest of the season for him.
"The team mentality's been to come out here on the field every day, focus up and go out and play in honor of Cayden," said defensive back Caleb Frink.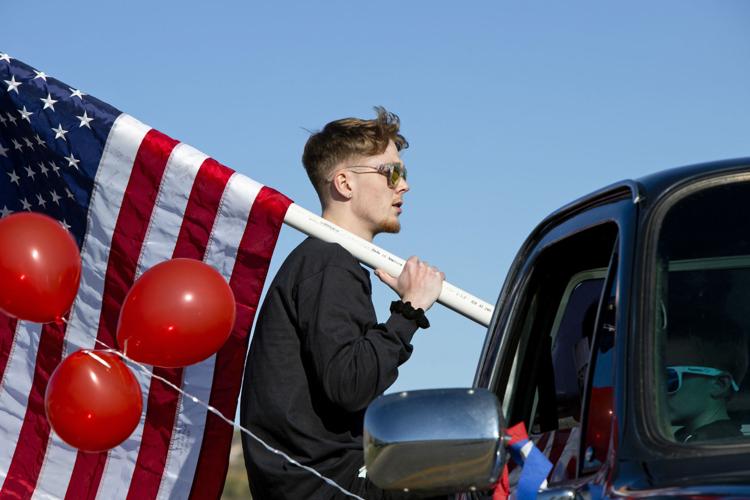 "Cayden's a huge member of our team as one of three seniors," added receiver Brandon Radel. "He went down and it was a huge loss, so we came back to work on Monday saying, 'We've got to do this for Cayden.' "