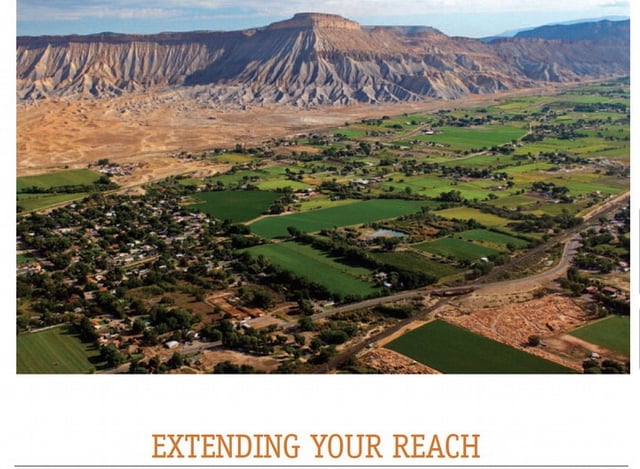 How do you reach the right audience for your business?
The Daily Sentinel answers that question with a custom mix of traditional advertising, online reach, social media engagement, specialty publications, event participation, and sponsored content to reach your target audience.
Our media mix not only includes our award-winning and trusted community newspaper, it provides a wide variety of affordable products to reach local consumers in Mesa County. Our reach also extends to visitors, businesses, and people moving to the area to discover all that western Colorado has to offer.
Here are some quick facts about The Daily Sentinel and how we can help you find the right combination of advertising and marketing to will help grow your business.
•62.2 percent of Mesa County adults read The Daily Sentinel in print or at GJSentinel.com each week.
•The Daily Sentinel hosts a growing number of local events including the Senior Fair, The Daily Sentinel RV Show, Car Sale, High School Sports Awards and the Best of the West. Sponsorship opportunities at each event offer unique opportunities to engage with active consumers.
•More than 20,000 homes in the Grand Valley receive Sentinel Weekly every Wednesday. This free publication delivers news, inserts, and classifieds to non-subscribers of The Daily Sentinel.
•We publish more than 30 different special sections and magazines each year that target specific audiences such as visitors, seniors, mountain bikers, homeowners, and hunters.
•Digital services from social media marketing, website design, design and brand development are available through the Sentinel Digital Agency.
Our full-service team is ready to assist all of your print and digital advertising needs. Speak to one of our sales team at (970) 256-4289 or email advertise@gjsentinel.com.
Click here to download our Media Kit.