ADMINISTRATION
Jay Seaton | Administration/Publisher
970-256-4250 | jay.seaton@gjsentinel.com
Carefully straddling the iron divide between the newsroom and the business operations.
Education: Jay holds a bachelor's degree from the University of Wisconsin at Madison and received his juris doctorate from Kansas University in 1996.
Bio: Jay is a native of Manhattan, Kansas. Prior to his arrival at the Sentinel in August 2009, Jay was a corporate and commercial litigation partner at the law firm of Lewis Rice & Fingersh in Kansas City, Missouri. Prior to his position at Lewis Rice & Fingersh, Jay worked in toxic tort litigation at the law firm of Shook Hardy & Bacon.
Personal: Jay has two children, Kate and Beck. Jay enjoys water skiing, snow skiing, cooking, travel, cycling, college sports, wine and reading.
_______________________________________________________________________________
Sandra Rogers | Administration/Director of Human Resources
Plans, directs, supervises and coordinates work activities relating to employment, compensation, safety and employee relations. Serves as member of the Editorial Board.
Education: Bachelor's degree in Business from Mesa State College in 1991.
Bio: Sandra moved to the Grand Valley in 1978 as a child from her native state of Michigan. She has worked at The Daily Sentinel since 1990. Prior to that time she was a counselor for teenage runaways at Mesa County Social Services.
Personal: Sandra enjoys hiking, gardening, golfing and traveling. She is an avid baseball and football fan.
---
ACCOUNTING
Sam Black | Chief Financial Officer
970-256-4293 | sam.black@gjsentinel.com
Sam is responsible for the accounting and business office operations.
Education: Sam earned bachelor's degrees in Accounting and Business Administration from Elon University in 1980 and his CPA license in 1982.
Bio: Sam grew up in North Carolina and moved to Colorado in 1993. He has significant experience in a variety of industries including textiles, construction, distribution, foresty, oil and gas, and health care. He joined The Daily Sentinel in April of 2018.
Personal: Sam lives in Cedaredge, is married and has three children. He enjoys working with his children on their athletic strengths and conditioning, as each of his children are serious about sports. He and his family are also involved in 4-H in Delta County.
_______________________________________________________________________________
Kathy Rodgers | Accounting Specialist
Bio: Kathy lived in South Dakota and Wyoming prior to moving to Grand Junction in 1981. She has been employed with The Daily Sentinel since 1988. She started out in the Composing Dept (now Graphics) and worked there for 3 years before moving to the Accounting Dept in 1992 as an accounts payable and data entry clerk. In January of 2007 her duties were expanded to include payroll.
Personal: Kathy is married to Matt and they have 2 boys. She enjoys camping, ATVing, boating, hanging out with friends and family, reading, running and the summers!
_______________________________________________________________________________
ADVERTISING
For advertising information: Call 256-4289
Darrel Allen | Director of Business Development

970-256-4240 | darrel.allen@gjsentinel.com
Darrel is project manager for new opportunities, oversees IT operations, and assists the Human Resource Director.
Education: Bachelor's degree in marketing from Mesa State College.
Bio: Darrel is a native of the Grand Junction area and currently lives in Fruita. He has worked for The Daily Sentinel since 1991. He also served his country for 16 years in both the U.S. Army and U.S. Army Reserves including a yearlong deployment to Iraq in 2003–2004. He attained the rank of Sergeant First Class.
Personal: Darrel is married to Amy Allen. They have two sons attending Fruita schools. Darrel's interests include his kids' activities, the outdoors, golf, hockey and beer. He believes, "One should never be afraid to try the local fare."
_______________________________________________________________________________
Carol Clark | Event Coordinator
970-256-4290 | carol.clark@gjsentinel.com
Coordinating events throughout the year for The Daily Sentinel and its business and non-profit partners. Events include The Daily Sentinel RV Show, Senior Fair, High School Sports Awards & Best of the West Happy Hour.
Education: Attended Mesa College business program with an emphasis on business management and marketing.
Bio: She has worked for The Montrose Daily Press, Riverside Press Enterprise in Riverside, California and currently, The Daily Sentinel.
Personal: Carol is a Grand Valley native and is married to Olan Clark. They have two adult children.
_______________________________________________________________________________
Jennifer Campos | Advertising Manager

970-256-4384 | jennifer.campos@gjsentinel.com
Jennifer works with the sales team to bring new advertising and marketing solutions to help businesses in the Grand Valley grow.
Education: Attended elementary through high school in the Grand Valley. Bachelor's of Science from the University of Colorado in Boulder, School of Journalism and Mass Communication.
Bio: Jennifer was promoted to Advertising Manager and helps to oversee the Advertising Department. Previously, Jennifer worked as the Classified Manager, and as an Account Executive at The Daily Sentinel. Before joining the Sentinel staff, she worked in San Francisco and Yakima, Washington.
Personal: Jennifer grew up in Grand Junction and returned to the Grand Valley with her husband, Omar, to raise their children. When not at work, she can be found playing tennis, hiking or cheering on her kids at their activities.
_______________________________________________________________________________
Terry Flanagan | Classifieds, legals, obituaries and announcements coordinator
970-256-4331 | terry.flanagan@gjsentinel.com
Terry helps customers with their announcement needs including legals, obituaries, marriages or engagements, and other milestones.
Bio: Terry Flanagan has been with The Daily Sentinel for nine years.
Personal: She moved to Grand Junction from California with her two sons, David and Dale. In her spare time, she enjoys singing with her band, No Outlet.
_______________________________________________________________________________
Melody Henni | Retail Advertising Executive

970-256-4215 | melody.henni@gjsentinel.com
Responsible for maintaining and growing current and new advertisers on the local level. Sells advertising products including display newspaper ads, special sections, inserts and online advertising.
Bio: Born in Denver and raised on the Western Slope.
Personal: Melody is married to Randy Henni. They have two daughters and one son. Melody enjoys spending time with her family and friends. Hiking, boating, fishing, travel and shopping are some of her many hobbies.
_______________________________________________________________________________
Jodi Moore | Digital and Systems Administrator
970-256-4210 | jodi.moore@gjsentinel.com
Jodi takes care of system maintenance and flighting online digital ads on GJSentinel.com
_______________________________________________________________________________
Judy Shay | Account Advertising Executive, specializing in real estate advertising
970-256-4284 | judy.shay@gjsentinel.com
_______________________________________________________________________________
Cindy Whalen | Lead Graphic Artist
256-4360 | cindy.whalen@gjsentinel.com
Cindy works closely with sales representatives and clients to create effective display advertising. She also manages the workflow of the Ad Design/Graphics Department, insuring quality and completion of display advertising for the daily newspaper as well as various special publications.
Education: Cindy achieved a Bachelor of Fine Arts Degree in Fine Art from Washburn University, in Topeka, KS.
Bio: Cindy is a native of Osage City, Kansas. Previous to joining The Daily Sentinel, she worked for The Topeka Capital Journal and the Colorado Veterans Nursing Home in Rifle.
Personal: Cindy enjoys singing and numerous artistic endeavors.
_______________________________________________________________________________
CIRCULATION
Tracy Gibson | Circulation & Classified Director

970-256-4241 | tracy.gibson@gjsentinel.com
Tracy manages the day-to-day operations of the Circulation, Transportation & Classified departments which sell, manage, maintain, distribute and deliver the newspaper across western Colorado and eastern Utah. Tracy also serves as the manager of the Newspapers in Education effort at The Daily Sentinel to facilitate the use of the Sentinel as a learning resource in local schools.
Bio: Tracy is a native of Grand Junction. She began working for the Sentinel as a customer service representative in June of 1980 while still attending Central High School. Within a year she was promoted to the data processing department and later named to the position of business systems computer supervisor. In 1999 she rejoined the circulation department as sales & marketing manager. She was subsequently promoted to circulation manager, and then later to her current position of Circulation Director.
Personal: Tracy has three children: Landon, Bryan and Kenady. In her spare time she enjoys gardening, cooking, camping and riding her ATV.
_______________________________________________________________________________
Karan Brickey | Circulation & Classified Manager
970-256-4288 | karan.brickey@gjsentinel.com
Karan supervises the customer service staff of the circulation & classified departments and assists the circulation director in all other facets of the circulation operation. Customer service staff fields calls from the loyal subscribers of The Daily Sentinel about subscriptions, delivery & classified ads. Karan also manages subscription sales and renewal efforts — including managing a booth at numerous festivals and farmers markets throughout western Colorado.
Education: Karan graduated from Broomfield High School in 1977 and has attended several courses at Colorado State University.
Bio: Karan grew up in Broomfield, where she spent many years working in law enforcement. Shortly after moving to Grand Junction, she began working for the Sentinel redelivering newspapers to subscribers' homes. Later she was promoted to Customer Service Rep and then Circulation Sales and Marketing Manager and then, finally, to her current position. Karan has been with The Daily Sentinel since 1999.
---
EDITORIAL
Dale Shrull | Managing Editor
970-256-4252 | dale.shrull@gjsentinel.com
Dale leads a team of talented and dedicated journalists.
Education: Bachelor's in journalism, Metropolitan State College of Denver
Bio: Dale is a Western Slope Colorado native born in Glenwood Springs and raised in New Castle.
He joined the Sentinel sports department on April 1, 2013.
He wrote a book about his hometown of New Castle and its rich history of coal mining, railroads and wild-west roots.
Prior to finishing college at 31-years-old, he worked in a variety of fields, some of those include coal mining, garbage collection, cemetery worker, pizza delivery (Dale was robbed three times!), cook, bartender, janitor, waiter, construction worker, carpenter, forklift operator, truck driver and disc jockey, to name a few.
_______________________________________________________________________________
Patti Arnold | Sports Writer
970-256-4311 | patti.arnold@gjsentinel.com
Patti is a sports columnist and covers Colorado Mesa University sports, plus leads coverage of the Alpine Bank Junior College World Series and the Grand Junction Rockies.
Education: University of Kansas, School of Journalism, 1981.
Bio: Patti grew up in Overland Park, Kan., and is the only member of her family to leave the greater Kansas City area. She worked at the Lawrence Journal-World and the Olathe (Kan.) Daily News before heading West in the fall of 1985. She has covered everything from trapping snapping turtles to Major League Baseball and the NFL, and among her career highlights are covering the World Series in Denver and photographing a Kansas-Kentucky basketball game, sitting on the sideline of Naismith Court at Allen Fieldhouse.
Personal: Patti shares her home with Rookie, a rescue Schnauzer mix who enjoys snow much more than Patti, keeps the yard safe from cats and loves to bark at the trash truck each week. Patti enjoys playing really bad golf, Jayhawks basketball, traveling, reading and movies, especially when the popcorn is fresh.
_______________________________________________________________________________
Charles Ashby | Legislative/Political Reporter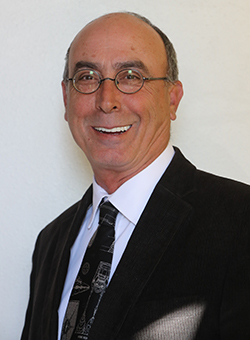 970-256-4310 | charles.ashby@gjsentinel.com
Charles covers state and local politics and the Colorado Legislature.
Education: Bachelor of Science Degree in Journalism from the University of Colorado in 1986.
Bio: Charles has worked in newspapers across Colorado and in a handful of other states since graduating from college, but has covered politics and the Legislature in Colorado since 1997, working at the State Capitol Building in Denver for various daily newspapers in the state. Now he lives in Grand Junction, but still goes to Denver during the legislative session.
Personal: Charles is an unaffiliated voter who has never been registered in a political party since he became eligible to vote.
_______________________________________________________________________________
Tess Furey | Copy Editor/Page Designer
970-256-4316 | tess.furey@gjsentinel.com
Education: Bachelor's degree from University of Florida.
Bio: Tess is a native of Eustis, Fla. Previously worked at Gainesville (Fla.) Sun, Pensacola News-Journal, USA Today, Arlington Heights (Ill.) Daily Herald, Boulder Camera and Rocky Mountain News.
Personal: Broncos and SEC college football fan.
_______________________________________________________________________________
Tammy Gemaehlich | Community News Coordinator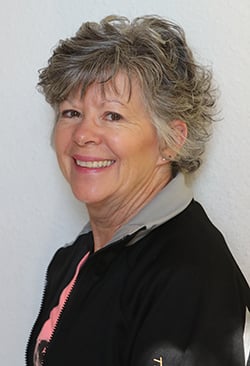 970-256-4232 | tammy.gemaehlich@gjsentinel.com
Tammy coordinates all aspects of community news through numerous columns, calendars, briefs and stories.
Bio: Tammy joined The Daily Sentinel in 1980, working in the circulation and accounting departments. After a 13-year absence from the Sentinel, she returned to the newspaper's accounting department in 1998, joined the newsroom in 1999, and was named the community news coordinator in 2004.
_______________________________________________________________________________
Robert McLean | Copy Editor/Page Designer
970-256-4230 | robert.mclean@gjsentinel.com
Makes the Sentinel's pages appealing, accurate and easy to navigate.
Education: Bachelor's of science degree in journalism and a minor in sports management from Central Michigan University.
Bio: Robert joined the Sentinel in May, 2008, only 21 days after graduating from Central Michigan University.
Personal: Robert grew up in a small town in Northern Michigan. He received several awards during his time at Central Michigan. Robert is engaged to Amanda Jean and they have a daughter, Anna Lou, born in September of 2012. Robert enjoys spending time with his family and anything sports-related, especially the Detroit Tigers.
_______________________________________________________________________________
Matt Meyer | Digital Engagement Editor
(970) 256-4228 | matt.meyer@gjsentinel.com
Matt manages the Sentinel's social media presence as well as www.gjsentinel.com and other editorial marketing efforts across the GJMI properties.
Education: Bachelor's Degree in Mass Communication, Colorado Mesa University
Bio: Matt was born in Wheat Ridge, Colo. but grew up in Cody, Wyo. He was a part-time writer at the Daily Sentinel for a little over two years before officially joining the sports department during the summer of 2013. In the summer of 2018, he was promoted to his current position.
Personal: Matt is a caffeine addict, basketball coach, hobbyist podcaster, hot sauce collector and writer.
_______________________________________________________________________________
Andy Smith | Editorial Page Editor
970-256-4236 | andy.smith@gjsentinel.com
Andy writes editorials and handles letters to the editor and columns. He took over for Bob Silbernagel in 2014 after spending eight years as the Sentinel's special sections editor.
Education: Andy earned a bachelor's degree in journalism from New Mexico State University, Las Cruces, N.M.
Bio: Andy attended high school in Farmington, N.M. After college he worked as a reporter and copy editor in New Mexico, Texas, Georgia, South Carolina and North Carolina. Before joining the Sentinel in 2005, Andy was the editor of the Craig Daily Press. He also spent five years as a public relations specialist in the steel industry from 1998­–2003 and edited a book, "The Heat: Steelworker Lives & Legends."
Personal: Andy moved to Colorado to be near his parents, who settled down in the Grand Valley in 1996. He has two sons. Andy enjoys snow skiing, mountain biking, golf and coaching youth sports.
_______________________________________________________________________________
Joe Vaccarelli | Business and health reporter
970-256-4247 | joe.vaccarelli@gjsentinel.com
Job Description: Joe covers business and health issues.
Bio: Joe was formerly a reporter for YourHub at the Denver Post. He also spent a year at Colorado Community Newspapers as a copy editor and writer.
In addition to working in journalism, Joe has an extensive background in percussion. He has taught students both privately and at Denver-area schools since 2001. He was also a member of the Denver Broncos Stampede and the Denver Nuggets Skyline drumline.
Education: Bachelor's degree in Journalism from Metropolitan Sate University, 2008.
Personal: Joe moved to the Grand Valley in 2017. He enjoys hanging out with friends, trivia, golf, board and card games.
_______________________________________________________________________________
Sherida Warner | Copy Editor/Page Designer
970-256-4201 | sherida.warner@gjsentinel.com
Education: Marymount College
Bio: Sherida is a native Kansan. She has been with the Sentinel since 2001 and has written her weekly
Art of Quilting column since 2006. Before that, she worked more than three years at the Colorado Springs Gazette. Previously, she was Lifestyles Editor for 20 years at the Salina Journal in Salina, Kan.
Personal: Sherida is married to Joe Warner. She enjoys reading, traveling and quilt making.
_______________________________________________________________________________
Dennis Webb | Reporter
970-773-4274 | dennis.webb@gjsentinel.com
Covers energy and natural resource issues, and serves as a regional reporter based out of western Garfield County.
Education: Bachelor's degrees in political science and communications, minor in Spanish, University of Akron, Ohio.
Bio: Dennis was born and grew up in Ohio, and worked in reporting and editorial page jobs at newspapers in Medina and Canton, Ohio, before moving to Colorado in 1989. Over more than 18 years he served as managing editor and in other newsroom positions at what is now the Glenwood Springs Post Independent before joining The Daily Sentinel in 2008.
Personal: Dennis is married to Joyce Webb, a professional ceramicist. No kids, three dogs. Enjoys mountain climbing, running, biking, hiking, back-country skiing, travel, photography, reading, collecting and playing stringed musical instruments. Long-suffering Cleveland professional sports fan who was there in person for The Drive, but not as a Broncos fan.
_______________________________________________________________________________
Ann Wright | Features Editor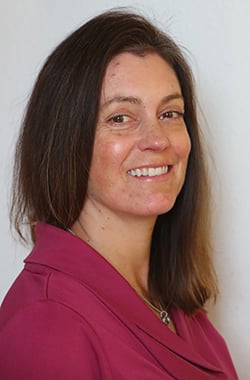 970-256-4224 | ann.wright@gjsentinel.com
Ann is the editor for newsroom's various feature pages and publications: Out & About, Lifestyle, You Saw It, Food and Home & Garden.
Education: Bachelor's degree from Taylor University in Upland, Ind.
Bio: Ann is a Colorado native. She has worked at The Daily Sentinel since 1997 in the positions of Copy Editor, Reporter and Features Editor.
Personal: Ann is married and has two children. She enjoys running, reading, knitting, cycling, skiing, hiking, theater, art and live music.
_______________________________________________________________________________
SPECIAL SECTIONS
Michael St. Clair | Special Sections Editor and Real Estate Weekly Editor
(970) 256-4330 | michael.stclair@gjsentinel.com
Michael helps readers find interesting things to do, see, or read about, and helping advertisers find those readers by creating informative, eye-catching sections and pages.
Education: A bachelor's degree in English, with a lot of philosophy and a love of science. Michael learned graphic design and layout at a young age by sitting-in on classes while his mother attended graphic arts courses, with a little formal training later at Mesa State College.
Bio: A young Michael St. Clair quickly learned that being in outer space made everything much cooler. Too tall to be an astronaut, he learned that imagining things was almost as good, so he pursued ways to turn imagination into something tangible.
This course led to being the production editor of his high school paper, one heck of a good bookseller in two local book stores, and finally to a career in newspaper starting in Fort Collins at the Fort Collins Coloradoan, where he made things read well and look good for nearly a decade.
Returning to the Grand Valley, he does his best to continue his goals while being closer to friends and family.
Personal: Born a few centuries too late, Michael has a fascination with the Napoleonic Royal Navy in particular and the age of fighting sail in general. Born a few centuries too early, he also enjoys science fiction and speculative fiction of all types, and is an avid reader of many types of books, often including ones that are written during the time period they are set in.
In his actual era, he enjoys drawing and computer art, writing, building his own computers, fixing his and other people's computer woes, creating gadgets and solutions to make his life easier, and staring back at his dog, Jack, trying to figure out what the critter is thinking. He firmly believes that Jack is attempting the same thing.
_______________________________________________________________________________
Penny Stine | Special Sections Staff Writer
970-256-4326 | penny.stine@gjsentinel.com
Penny writes feature articles for the special sections department with a focus on promoting business, events and seasonal activities in the Grand Valley. She also writes the feature story in Real Estate Weekly and is the special sections photographer.
Education: Bachelor's Degree in psychology from the University of Arizona.
Bio: Penny has lived all across the western United States, growing up mostly in Wyoming, graduating from high school in Alaska, attending college in Arizona, getting married in California and having kiddos in Washington before settling on the Western Slope. Her first job was delivering newspapers at the tender age of 11 for the Cheyenne Tribute-Eagle. She's worked a variety of jobs since then, but likes her job with The Daily Sentinel best.
Personal: Penny has been married to Kent Stine since 1984. They have three sons and one grandson. Penny enjoys hanging out with her boys, gardening, rafting, skiing, knitting, cooking, camping and riding on the back of Kent's Harley.
---
PRODUCTION
Dan Bennett | Pre-press Photo Editor
970-256-4345 | dan.bennett@gjsentinel.com
Dan tone corrects and sharpens all news and special sections photos, in preparing them for output to the press. He also organizes and updates the weekly and monthly photo galleries for GJSentinel.com. With over 30 years of experience of working with photos and newspaper pages, he's the Sentinel's Scanman.
Education: A high school graduate with one year of college courses, Dan chose to further his education by entering the newspaper business in the Camera Department at the Daily Sentinel.
Bio: In the Camera Department, Dan joined a staff of two who were responsible for preparing black and white photos for print before page paste-up as well as making color separations. Duties included shooting full pages onto negatives and readying them for plate-making. As the industry became more digital, the crew saw their duties evolve into reworking photos in Photoshop and becoming involved in the website.
Personal: A long-time bachelor, Dan married Tina Briggs in 2001. They have been busy raising their adopted daughter, Elizabeth. His activities include spending time with the family as they enjoy biking, hiking, homework and movies. His hobbies include maintaining a large yard and caring for his animals. An avid Broncos fan, Dan enjoys sharing time with fellow Broncomaniacs during the season.
_______________________________________________________________________________
Scott Crabtree | Packaging Manager
970-256-4342 | scott.crabtree@gjsentinel.com
Scott keeps the packaging machines running and manages all post-press production of everything printed by The Daily Sentinel.
Bio: A native of Ohio, Scott moved to the valley in 1980. He started part-time employment with The Daily Sentinel in 1981 while attending high school, and continued while attending CMU. Since that time he has held several different positions.
Personal: Scott enjoys family, fishing, camping, boating, gardening, golf and good food.
_______________________________________________________________________________
David Drayer | Prepress Manager
970-256-4239 | dave.drayer@gjsentinel.com
Dave gives physical form to all the photos, graphics, stories and text that, within the computer system, make up the pages of The Daily Sentinel each day. The prepress department creates the plates from which the pages of a publication are printed on press, while also ensuring that all data making up each page transfer from the computer to the plate correctly.
Bio: Between stints in Illinois (birthplace), Oregon (twice) and Oklahoma (where he discovered the newspaper industry), Dave has called Colorado home for the better portion of his life. He began working at The Daily Sentinel in 1997 in the Composing department. He has helped to guide the Sentinel, as printing technology has changed, into finding more advanced, cost-effective, and greener ways to produce a newspaper, culminating in 2010 with the introduction of a computer-to-plate system that uses no chemistry of any kind in the making of the plates for the press.
Personal: A big proponent of the Great Indoors, David's interests include reading, NFL football, watching movies (at home), and playing action, shooter and role-playing video games. Despite taking place outdoors, he also enjoys going to Renaissance festivals and mountain biking. He is an aspiring author in the genre of epic fantasy, and hopes to publish his first novel in the not-so-distant future.
_______________________________________________________________________________
Bob Eicher | IT Manager

970-256-4277 | bob.eicher@gjsentinel.com
Bob handles computer management throughout the organization.
Bio: Bob is a Colorado native and a longtime Sentinel employee.
Personal: Bob is married to Deana Eicher. He enjoys golf, bowling, books, movies and music.
_______________________________________________________________________________
Lonnie Vincent | Pressroom Manager
970-256-4244 | lonnie.vincent@gjsentinel.com
Lonnie keeps the Sentinel's 1984 Goss Headliner Offset printing press operational and printing as well as is possible. He also oversees an expert crew of 11 people who operate the printing machinery.
Bio: Born and raised in Fruita and a graduate of Grand Junction High School, Lonnie traveled to California and worked at the Vallejo Times Herald. There Lonnie met his wife, Sherri, and returned to the Grand Valley in 1985 and began working at The Daily Sentinel in 1987 for then Pressroom Manager Duke Langford.
Personal: Lonnie has six children and lives in Palisade. He enjoys working on cars, riding horses, attending his kids' sports events, and watching the Broncos. Lonnie and his wife, Sherri, are huge Joe Montana and John Elway fans.
_______________________________________________________________________________
970Tix
Bonnie Davis | Director Marketing & Events
970-256-4216 | bonnie.davis@gjsentinel.com
Education: Bachelor of Arts, Colorado Mesa University
Bio: Bonnie started working at GJMI in November of 2018. Prior to that, she was the Marketing Director at Vivax Pros for three years and the Community Director at the March of Dimes. Most of her professional life has been in the marketing and events world, designing and creating campaign elements, helping to organize events and raise money, or helping direct staff to do so. She loves watching it all come together and the many different things that are possible to create!
Personal: Bonnie is married and has a son, a daughter and two dogs. Her family loves to travel and spend time with their very large extended families. She is also a dancer and has been teaching dance for over 20 years, the last 13 in the competition arena. She has coached teams in the Grand Valley to national titles and the world stage. She judges local, regional and state dance competitions. She has been involved in coreographing and helping produce multiple dance and music theater productions. She loves music, exploring the outdoors, meeting new people, crafting and reading.
Tina Wilson | Marketing Assistant & Designer
970-256-4270 | tina.wilson@gjsentinel.com
Tina is the marketing assistant and designer for the Sentinel Digital Agency. She helps with content creation, graphic design, social media management and website design.
Education: B.A. Fine Arts at Western State College, Gunnison
Bio: Tina is a transplanted New Englander. She started her career with the love of calligraphy and art classes at Western State College. A culmination of designing has taken her to a variety of positions. She has worked in advertising graphics at newspapers in Granby and Winter Park, Colorado, as an ad agency/print shop Mac guru in New Hampshire, and as an art director in Wyoming for a livestock ear tag catalog (seriously.) For 12 years, she was the publisher of a high-quality home and lifestyle magazine — Grand County Living.
Personal: She lives in Grand Junction with her husband, Tim Carter. They enjoy road cycling, Nordic skiing, kayaking, hiking and camping adventures with their T@B teardrop camper.