Looking back, you can see Jeff Johnson was born to coach.
Or at least raised to coach.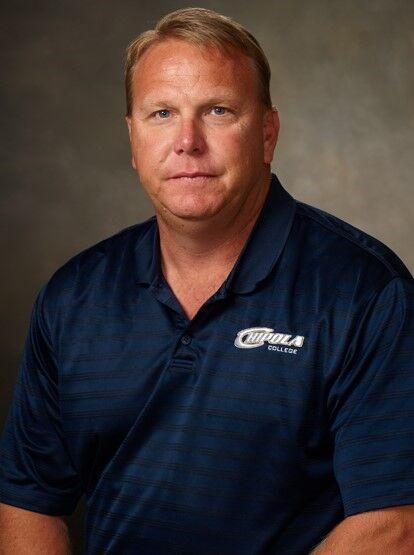 "My dad played football and basketball and ended up going to Troy University, was a basketball player, and he coached," the Chipola College (Florida) baseball coach said. "The only thing I really knew was coaching. I listened to him all my life, so when you get into school they ask what you're going to major in and the only thing I needed to say was, 'I wanna be a coach.' ''
As soon as he graduated from the University of Central Florida, he was hired at Marianna High School.
"I tell everybody I was the soccer sponsor," he said. "I wanted to coach and I helped with football and the next year I ended up getting the baseball job."
In seven seasons, he compiled a 127-48 record, led the Bulldogs to the school's first sectional title and its first state final four.
In 1996, he went home to Bristol, Florida, coaching Liberty County High School to a 25-7 record and a second-place finish at the state tournament.
His stay in Bristol was short — the next year he was back in Marianna, but this time at Chipola, hired as the head baseball coach in 1997. In 2001 he added the title of assistant athletic director, then became the athletic director in 2015, all the while still juggling the duties of baseball coach.
He's won three national titles at Chipola, including having the most recent team to win back-to-back JUCO World Series championships, in 2017 and 2018. Chipola won't be making a return trip to Grand Junction, as the second-ranked Indians were eliminated in the district tournament.
Grayson County (Texas) won the 1999 and 2000 titles after Cowley County (Kansas) went back-to-back in 1997 and '98. Wayne Graham is the only coach to win three straight, leading San Jacinto College-North (Texas) to five championships in a six-year span, including his first three, from 1985-87.
Like all coaches, Johnson will tell you every one is special, but to win two in a row — and the Indians got back to Grand Junction the next year — is something to hang your program's hat on.
Then again, when you win more than 900 games, have more than 200 players go on to play at four-year schools or professional baseball, including nearly 100 players selected in the Major League Baseball draft, there's a lot to hang a program's hat on. Entering the South Atlantic District playoffs, Johnson had a 957-434-3 record at Chipola, which named its diamond Jeff Johnson Field in 2020 to honor the longtime coach.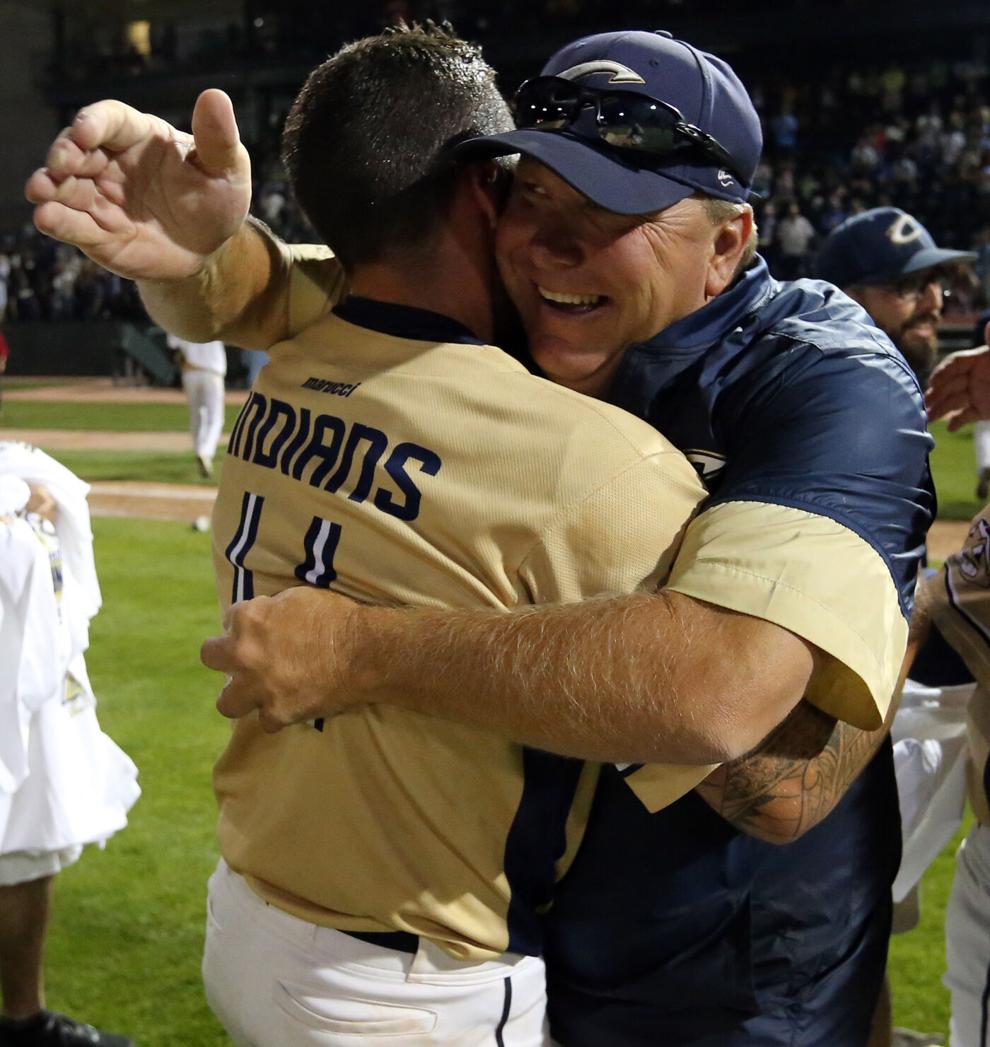 "To do it in back-to-back years, it was an incredible feat for our clubs, and our entire school, to be able to do that," said Johnson, a member of the 2022 class of the NJCAA Baseball Coaches Hall of Fame. "Nobody knows what all goes into it. I was telling somebody (recently) when we were talking about it, my left fielder (David Meadows) ... we're gonna get beat in the (fourth) game (against Iowa Western in an elimination game in 2018), they get a base hit and we throw the kid out at the plate with two outs.
"That would have been the winning run in the ninth, and we come back and win that game and end up winning the World Series to win it back to back. He was an infielder that we moved to the outfield and he throws the kid out at the plate. That's how quickly the tide can turn for you."
That 14-13, 10-inning victory over Iowa Western propelled Chipola to another thriller, 8-6 over Walters State (Tenn.), then the Indians eliminated San Jac 11-0 in five innings. They met up with Walters State for the third time that week in the winner-take-all championship, which the Indians won 10-7.
The 2007 title, his first, also sticks in his mind because the Indians had been so close for so many years, but kept losing in the championship of the then-Gulf District tournament.
"It was really crazy," Johnson said. "I was the high school coach who got beat in the semifinals of the state championship, then I get into junior college and it was five years in the final game (of districts) before we won it in '07. That was the first we won it and we end up winning the national championship the same year.
"That was, you could almost say, a big relief. All the other feelings you have of winning a national championship, the jubilation ... we won the final game. When you win the final game, it's amazing how good that next year is to you, because when you lose the last game, you say, 'What could we have done better?' You win that final game and it makes it real, real special."
With his success at the junior college level, Johnson's name has popped up as a front-runner for some NCAA Division I jobs in recent years, including Florida State and his alma mater, Central Florida. None of them panned out.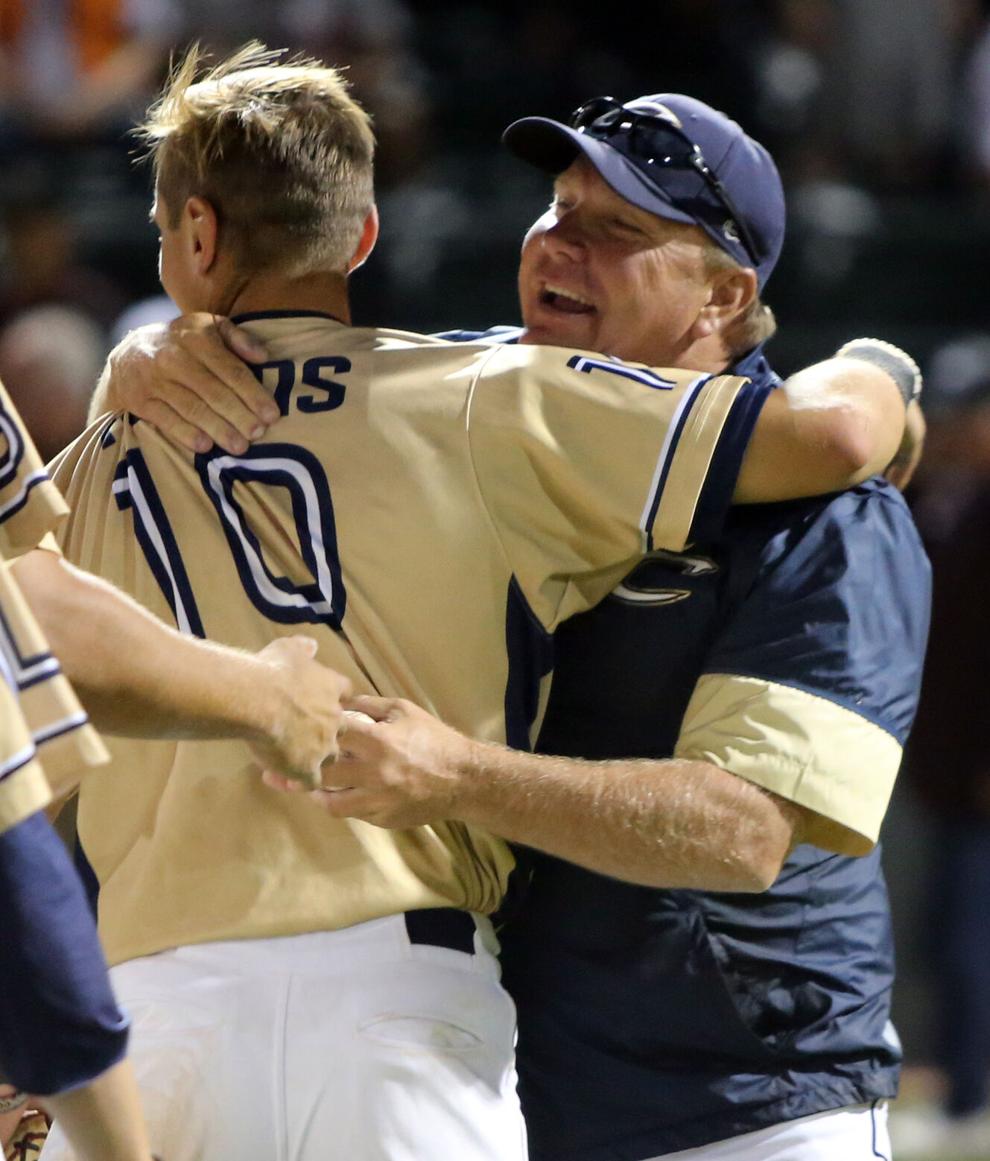 "I was always taught, and my dad was a big influence on me, if you do well, good things will happen to you. And good things have happened to me. I couldn't be more grateful for what the administration here has done for me and gave us the resources to be successful. I've had some great presidents and administrators and all the things you have to have. Now you get to the age I'm at, 56, you start saying, 'How much longer is this thing going to go, how much longer do you want to do it?' You start having those thoughts," Johnson said.
"It's amazing to be here 26 years and I'm proud of what we've done and proud of what we're going to continue to do. … I'm happy to have been here as long as I have. I've had the aspiration of being a Division I head coach because you want to be able to prove it at the next level. That has not happened for me and I'm fine with that."