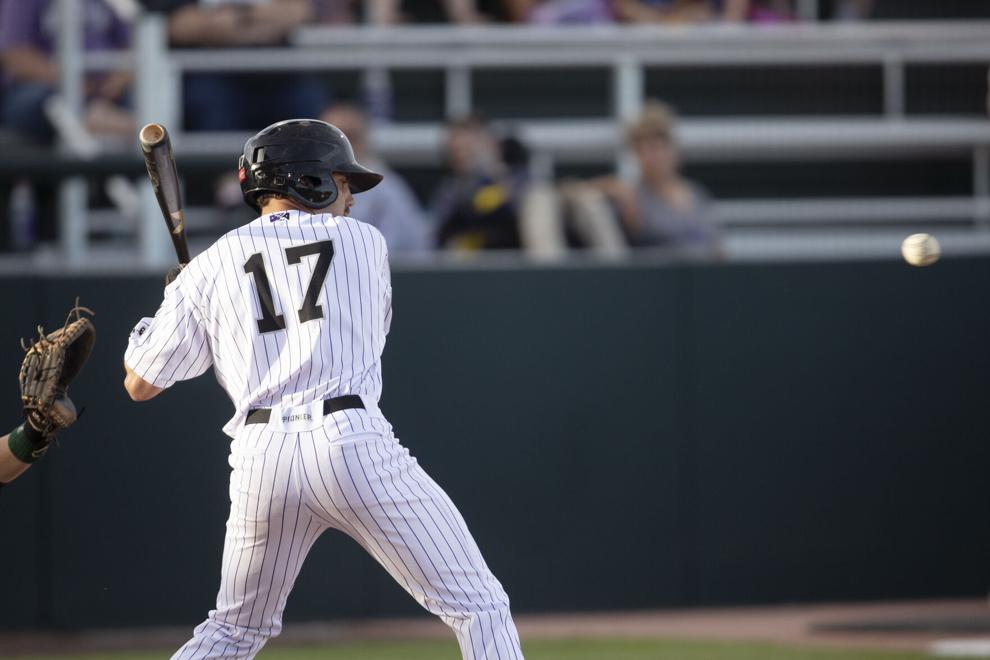 A difficult start to 2022 and their first homestand isn't dampening the Grand Junction Rockies' outlook on the new season.
The Rockies (3-8) have lost six of seven and dropped their first home game of the season against the Boise Hawks on Tuesday at Suplizio Field. Grand Junction jumped to an early lead but Bosie won 9-2.
The Rockies sit near the bottom of the Pioneer Baseball League's South Division and have struggled to keep pace with the runs they have been allowing.
But the coaches and players understand this is a learning experience, especially when many are doing this for the first time.
"Right now it's all about discovering what we got and who we are. It can be (a painstaking process) but we got a lot of heart around here. We'll shake things up and see what happens," Jenks said. "I've been a student of the game for a long time. I don't want to say that there are no differences between playing and coaching … but being a student of the game, I found things are coming along much smoother than I was anticipating."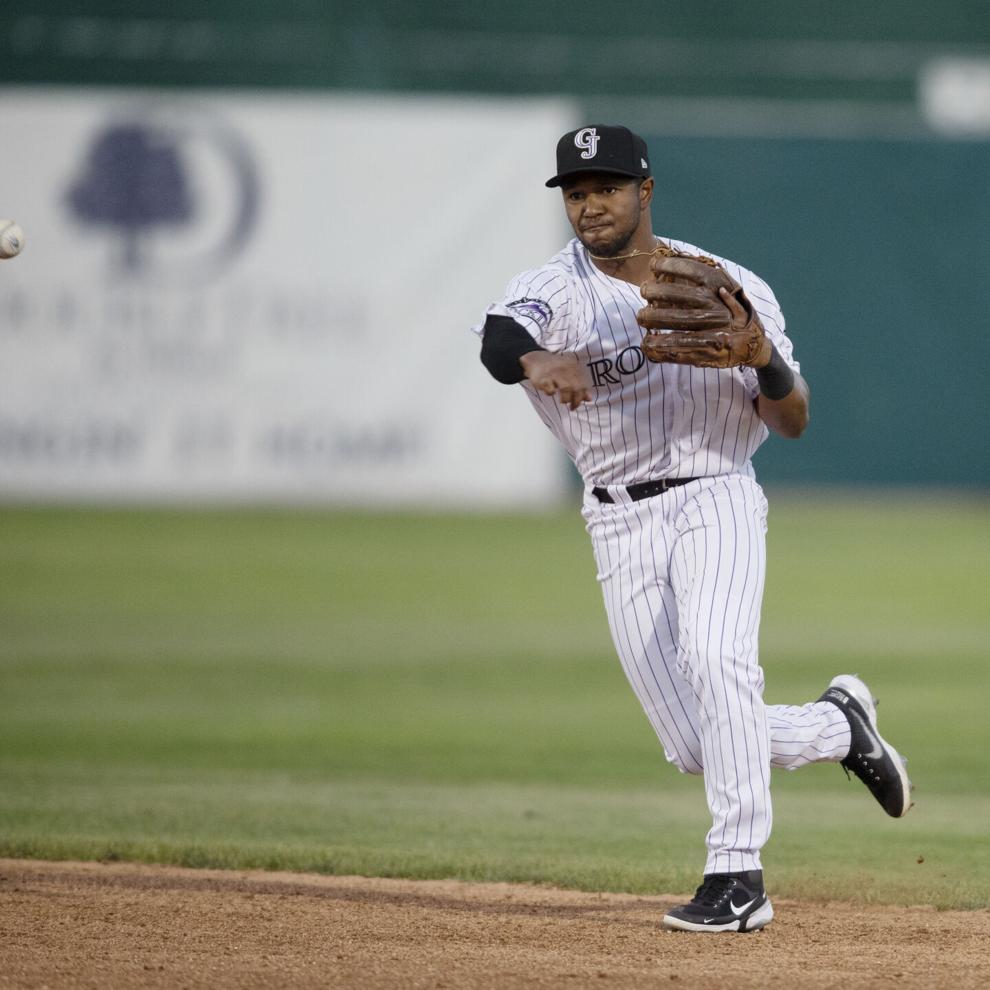 Jenks is most known for helping the Chicago White Sox win the World Series in 2005. Now, the first-year manager and his staff are tasked with deciphering who is best at what.
While much of the roster is the same as last season, there are a handful of newcomers. And those newcomers are making their presence known.
Nico Popa had a couple of seasons hitting north of .300 for the University of Pittsburgh and is now hitting .418 in 11 games. He has two home runs, 15 RBI, a .455 OBP and is slugging a .667
"This is my first time out west, so it's all new. I'm just trying to take it all in," said Popa, who plays right field. "One of my coaches at Pittsburgh had a connection out here, and he put me in touch with them. They reached out to me this past fall and I decided to come out and play."
Popa, a native of the Steel City, was named a PBL Player of the Week on Tuesday.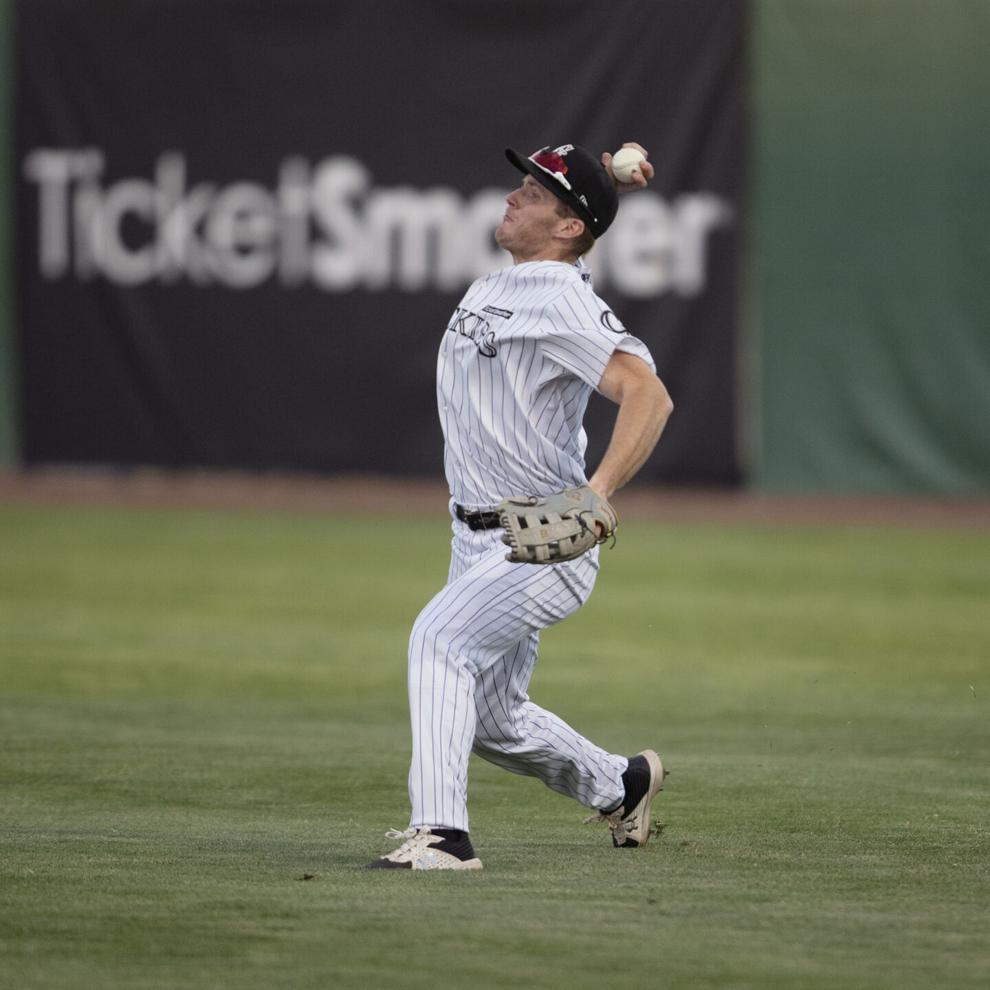 On Tuesday, Popa was 1 for 4 with a single in the ninth inning while hitting in the No. 2 spot. The season hasn't been off to an ideal start but he thinks it will get better. And he also is loving the opportunity to learn from Jenks and assistant coach Toby Hall, who played for the White Sox, the then-Tampa Bay Devil Rays and Los Angeles Dodgers.
"They have a wealth of knowledge, they both have played at the highest level and know a lot about baseball," Popa said. "I feel like everyone (on the team) is all ears."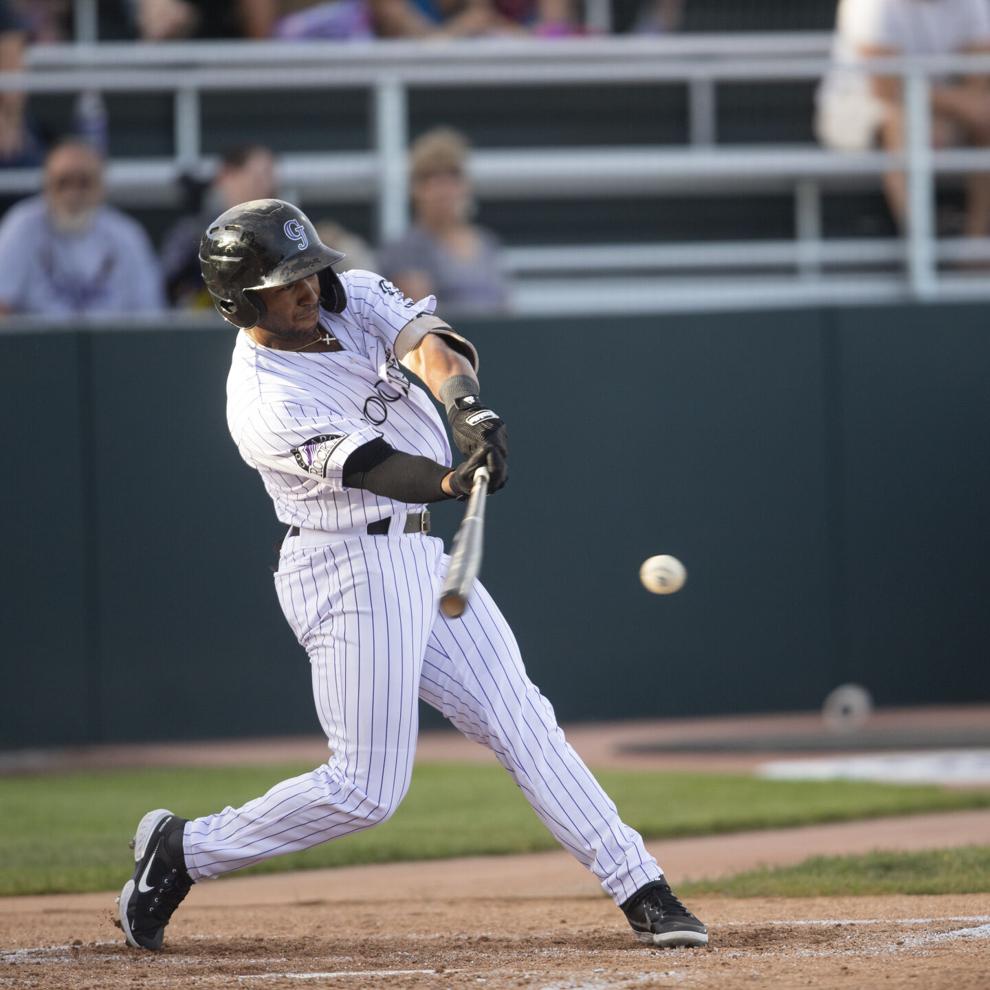 Another newcomer is much more familiar with Grand Junction.
Caleb Farmer is just a few weeks removed from his final season as a key member of the Colorado Mesa University baseball team that made a run in the NCAA Division II playoffs. After taking two weeks off, he presented himself in purple pinstripes for the first time and made quite the impression.
"It still feels like home," Farmer said. "You have to be a lot more locked in at the plate (at this level) with the wooden bats. You gotta be sharper, you gotta find the barrel a little bit more. These guys here, it's a job for them and it's a job for me, now."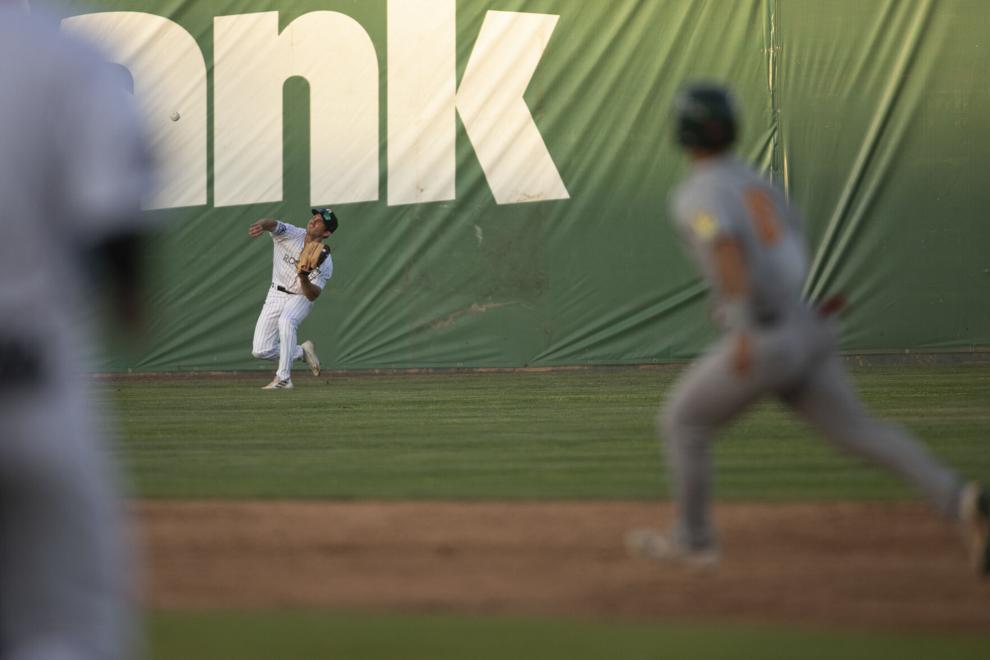 Batting cleanup, Farmer went 2 for 4 and hit a homerun on his first at bat that also scored Josh Elvir.
Though it's early, Farmer has already piqued the interest of Jenks.
"(He has) good baseball IQ. Obviously, he has good power at the plate and hits inside well. They figured that out and began throwing outside and he adjusted," Jenks said. "I like what I see so far."
The Rockies went cold Tuesday after Farmer's home run.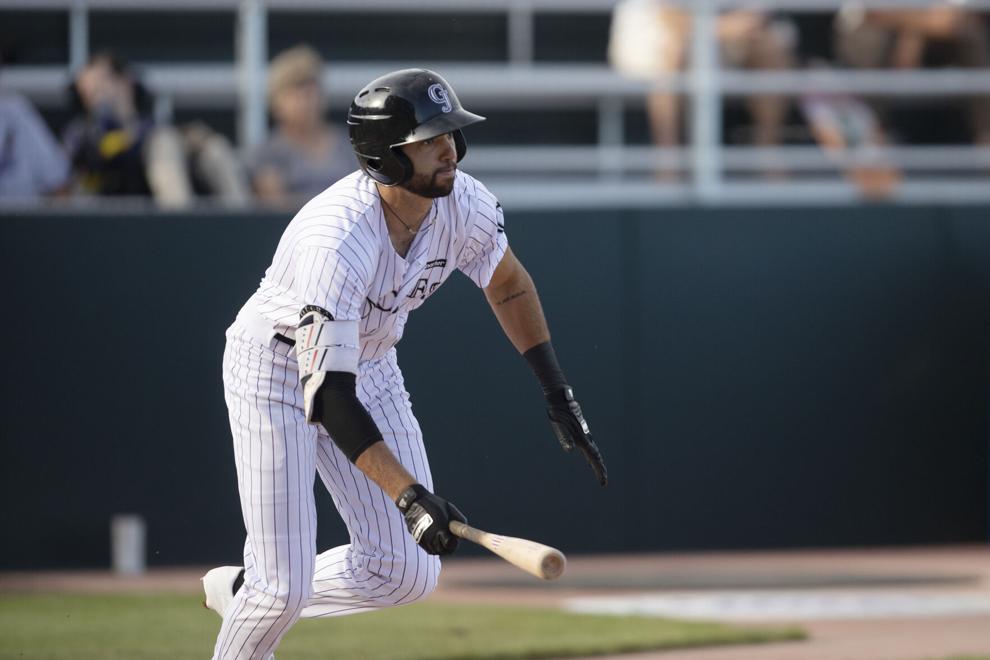 The lineup had just four hits after the first inning, and only Farmer and first baseman Casey Petersen were in scoring position.
The pitching, often a weakness in the PBL, couldn't sustain its flashes of brilliance for the Rockies. Losing-pitcher Izzy Fuentes kept the Hawks (4-8) hitless through the first three innings, allowed one baserunner, struck out four and forced three groundouts in that span. The wheels began to wobble in the fourth when Boise scored but Fuentes, who turned 26 years old on Tuesday, managed to force two groundouts and get his fifth strikeout of the night.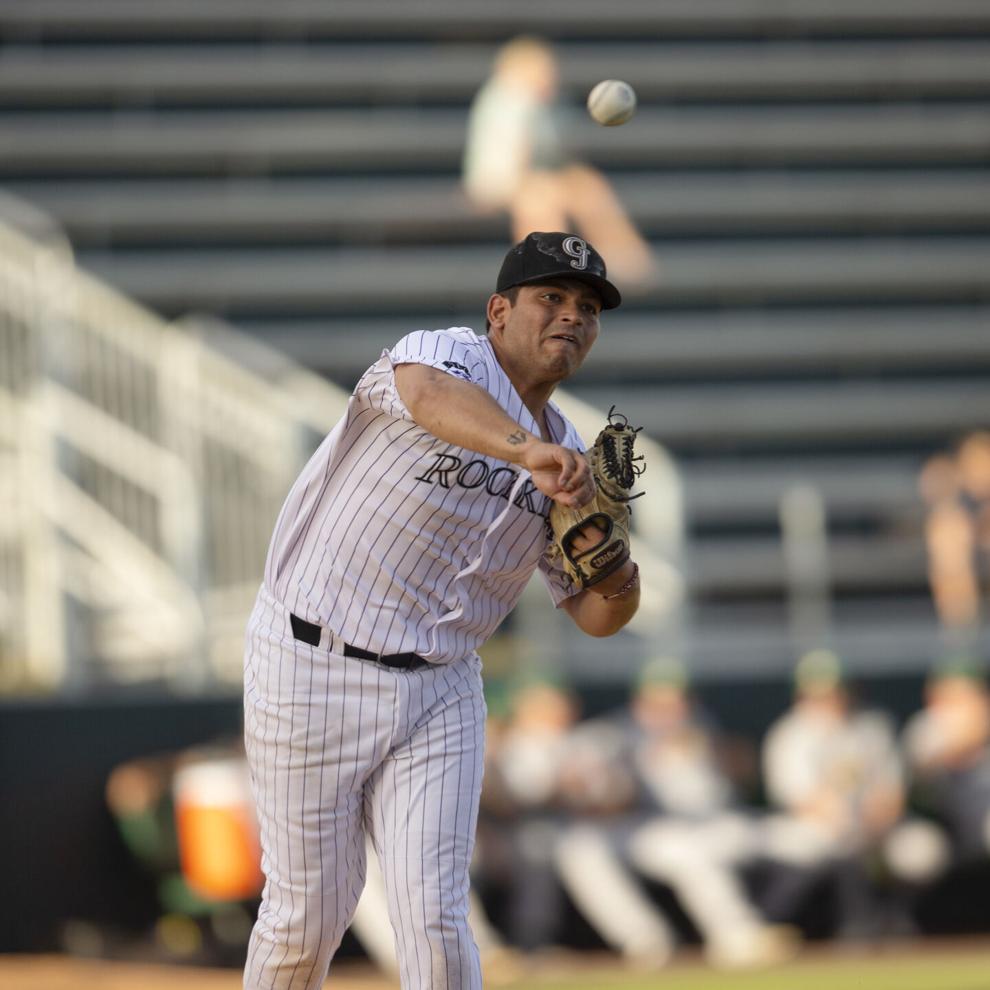 Then the wheels fell off in the fifth when Boise plated three. Misael Castillo relieved Fuentes and had a great sixth inning before allowing a run in the seventh.
The Rockies opened the season splitting a four game series against the Ogden Raptors, who are in first place in the South. But they won just once in the six game series against the Idaho Falls Chukars.
The pitching and lineup rank in the bottom half of the PBL in many categories, but Popa is confident that as players improve, the team will.
"Everyone's getting to know each other a little bit more … and jell more as a group," Popa said. "We'll put it together, it's still early."