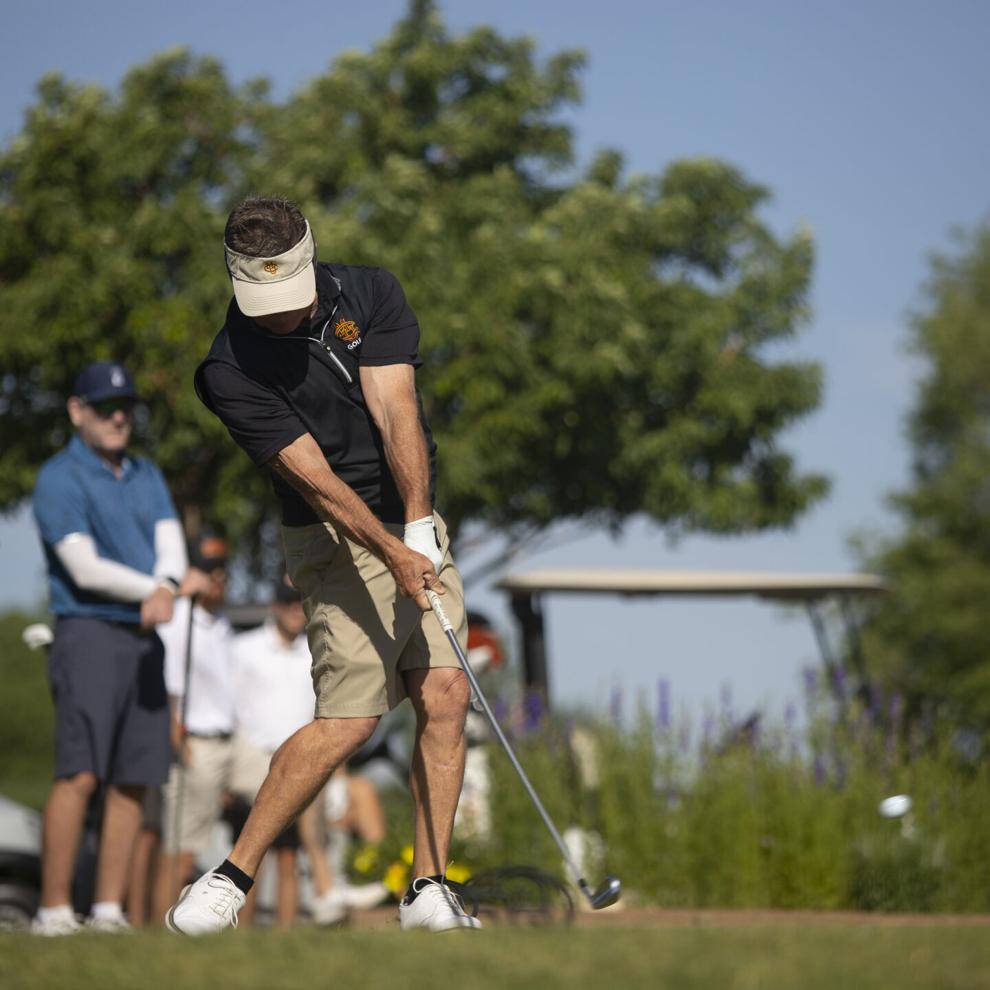 When Dane Anger was looking at colleges to attend in the U.S., the Singapore-native had Colorado Mesa University at the top of his list. And the school's top-tier status for him was only solidified after a Skype meeting with coach Scott Sullivan.
"He gave me some of the best vibes. He's like the grandpa I never had," Anger said. "He's a great leader and works really hard for us. He's a prime example of doing the most you could for your team, and he doesn't have to do that for us."
Anger and Sullivan are squaring off in the championship flight of the Colorado West Amateur at Bookcliff Country Club this weekend.
In the first round on Friday, Anger and Sullivan both shot a 71. That was tied for the lead with Blake Andersen. But the teacher gained some distance on his pupil Saturday, shooting a 69 to Anger's 75. Sullivan leads the championship flight ny four shots over Andersen.
"Boy, can he play. He's 64 years old and he shot his age twice last year, and he can outrun anyone on the team," Anger said. "Coach goes on runs before we play 36-hole days. Coach is ... kind of nuts."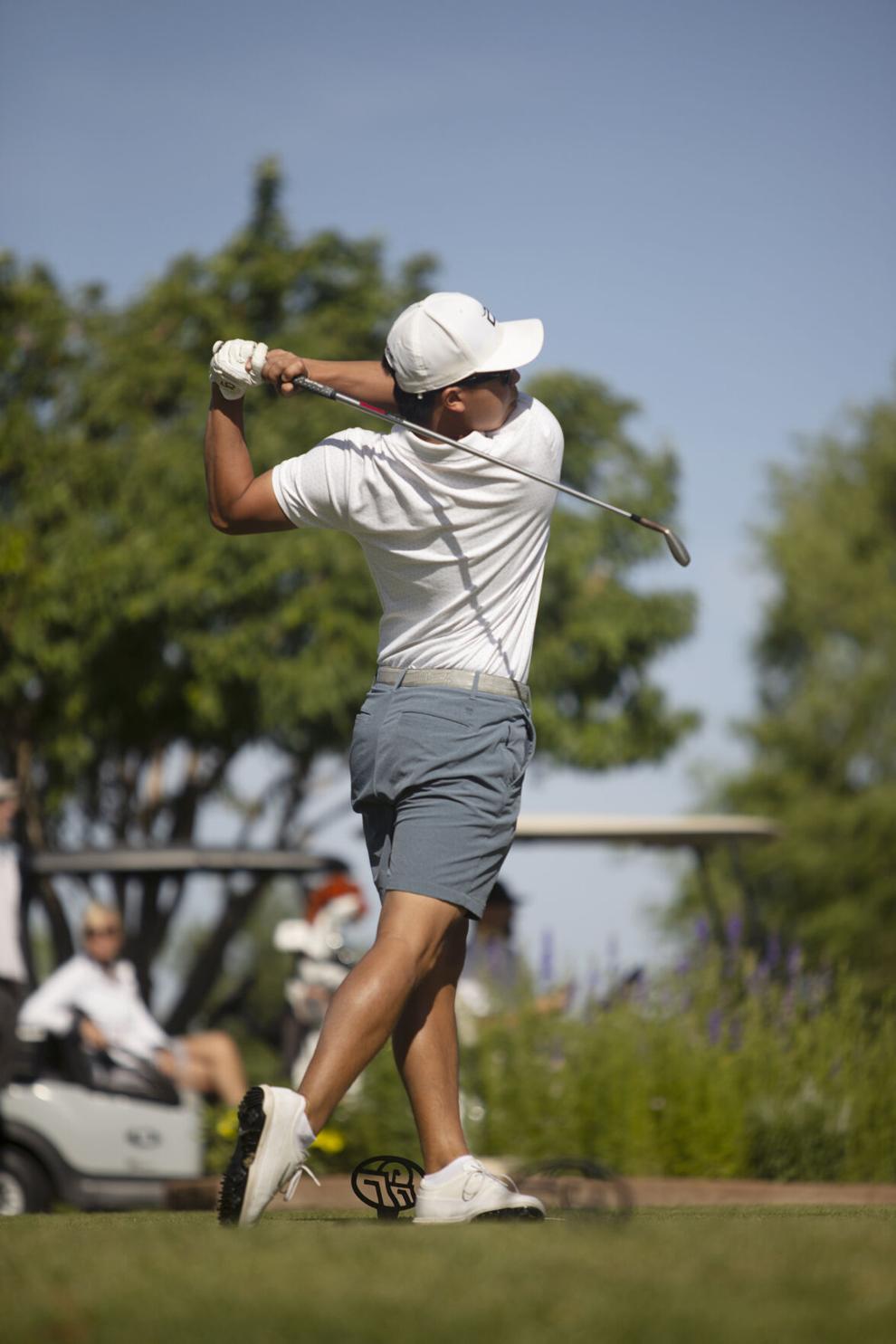 Anger and Sullivan relished the opportunity to face off against each other. Sullivan knew Anger would fit right in with the team once he met him, and Anger has flourished with the Mavericks.
A big reason is because of Anger's character.
"I treat him like one of my sons, he's just a great kid," Sullivan said. "All of our kids are high character … (That's important) because golf is an ethical game, it's important to have good character. I want guys who work hard in the weight room, work hard in the classroom and work hard at golf."
And fittingly enough, Anger was at the driving range at Bookcliff as Sullivan spoke of his work ethic. That dedication is also why Anger, with only one class left before graduation, is returning to the golf team as an assistant coach.
The Mavericks turned heads and placed second in the final two days of the Rocky Mountain Athletic Conference tournament in early May to clinch a spot in the NCAA championships.
Anger loves the culture Sullivan has built and thinks that he can help elevate the Mavericks next season.
"These boys are my family. These 12 boys are my brothers and the closest friends I will ever have," Anger said. "And I truly believe (we can win) a national championship, we just need our week to come."
Until then, Anger is just hoping to give Sullivan a run for his money at the CWA.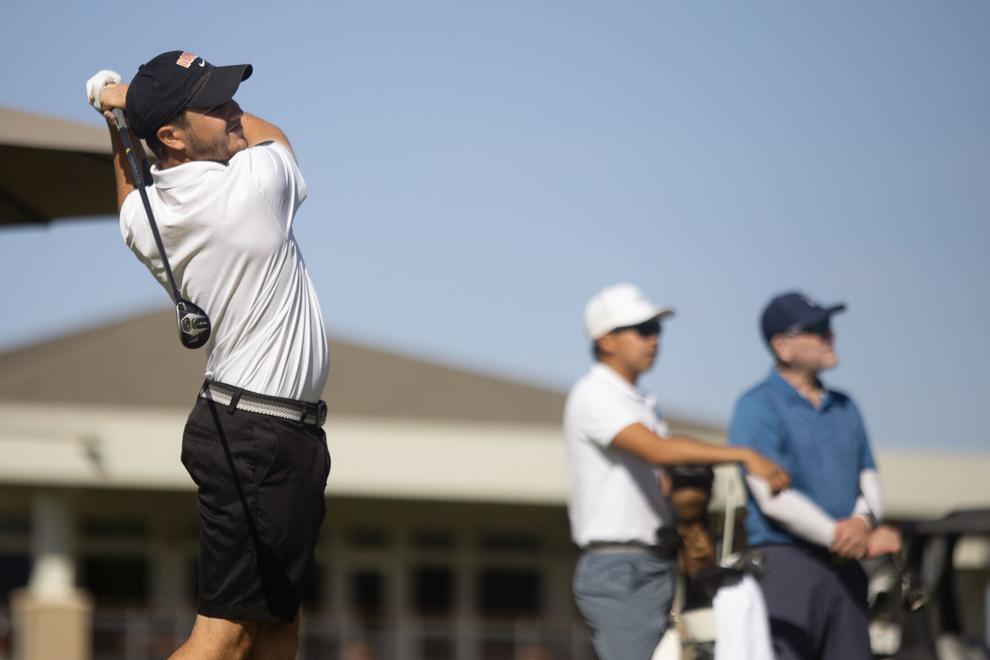 "Beating him wasn't my biggest goal in mind today but it was up there. But coach knows this course like the back of his hand. So long as I kept with him today, I would have been fine. But that didn't really happen," Anger said. "This course is really easy to short side yourself. At Hole 7, if you're long or left, it's almost impossible to reach par. You just have to take your medicine and take the bogey."
Ryan Alexander leads the first flight by eight shots, Bernie Buescher leads the second flight by eight shots and Brandon Clouse also leads by eight in the third flight. In the fourth flight, Gabe Carnahan leads by two shots and Nathan Clements has a one-shot lead in the fifth flight.